Summary
Where: Bursledon Road, between Botley Road and Bitterne Road East junctions
When: From Monday 25 February
What: Major one year project to improve journey times
Latest news
From Monday 22 July, improvements are being made to the junctions with Hinkler Road and Gavan Street. This will include the renewal of the traffic signals, new Toucan crossings, and the existing footway will be removed to create a new one parallel to Carey Road. An additional eastbound lane will be created on Bursledon Road at the Hinkler Road junction. Additionally, a continuous segregated footway/cycleway will be created across the entrance to the retail park at Gavan Street, which will give right of way to pedestrians and cyclists over turning traffic. A new dedicated left turn lane into the retail park will also be created.
The work at Hinkler Road is set to take 6 weeks. Hinkler Road at the junction with Bursledon Road will be closed to all traffic for the duration. Within this work, Carey Road will be closed for 1 week at the southern junction with Hinkler Road.
The work at Gavan Street is set to take 20 weeks. There will be lane closures on Bursledon Road at the junction of Gavan Street for the duration. Access to the retail park will be maintained at all times.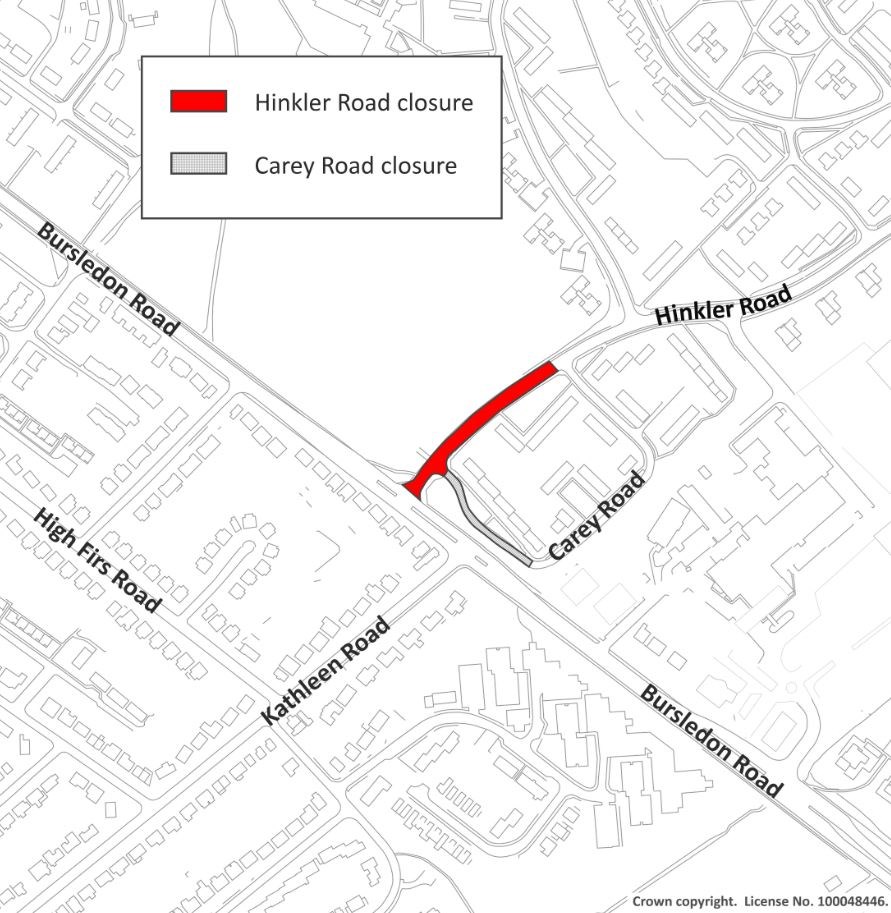 Project Details
Work on a major one year project to improve journey times for all road users on the A3024 Eastern Corridor began on Monday 25 February. The project will deliver improvements over multiple phases on Bursledon Road, between Botley Road and Bitterne Road East junctions, with each phase broken down into different parts. This will include new and improved footways and cycle lanes, improvements to traffic signal technology, safety enhancements and bus priority changes through the use of virtual bus lane technology.
Below is an overview of what the scheme will deliver. You can also see the junction details and indicative timings, and see answers to some frequently asked questions.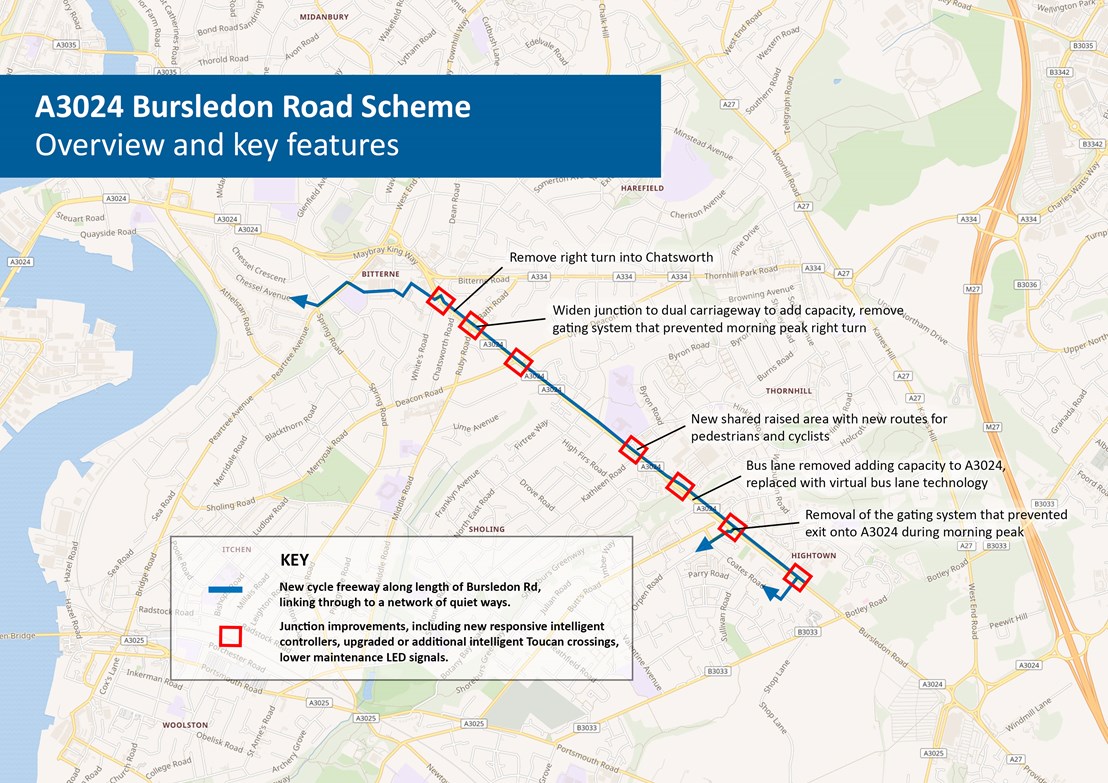 View a larger version of this map.