Summary
Where: Bitterne District Centre
When: Winter 2022
What: Improvements to Bitterne District Centre
Why: To improve people's opportunities to live, work, study and enjoy Bitterne District Centre
How: Funding has been committed by Southampton City Council
Latest news
We would like to thank everyone who took the time to complete our survey on Bitterne District Centre. We are committed to working with our communities and your feedback is much appreciated.
The report on the results of the survey can be found through the tile opposite.
Timeline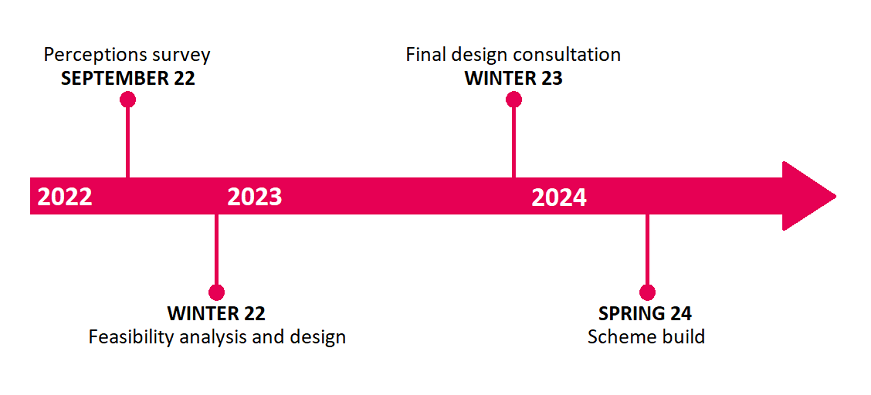 September 2022 - Perceptions survey
Winter 2022 - Feasibility analysis and design
Winter 2023 - Final design consultation
Spring 2024 - Scheme build
Please note: timeline is subject to change.