Summary
Where: Townhill Way
When: Summer 2023
What: Pedestrian and cycle improvements near Moorlands School, including a new parallel crossing point.
Why: To improve walking and cycling facilities within Townhill Park.
How: Jointly funded by Southampton City Council and Hampshire County Council.
Project Details
This Townhill Way pedestrian/cycle improvement scheme is being delivered in partnership with Hampshire County Council and is funded jointly between the two Councils. As part of the scheme, there will be footway widening works undertaken, enhancement of the existing cycleway network and implementation of a new parallel crossing close to Meggeson Avenue and Moorlands School.
The works on Townhill Way will start on 24th July for approximately 5 weeks, with the majority of the works taking place between 7am and 5pm each weekday.
To minimise the disruption of the works, they will be completed in three phases, starting on the North side footway and moving onto the South side before a final phase of resurfacing works can then be completed. These are explained in greater detail below:
Phase 1 & 2
During this phase, temporary traffic lights will be in use between Meggeson Avenue and Cerne Close. These will manage traffic around our works area, which will include the closure of the North side footway first and then move on to the South side footway.
Alternative pedestrian routes will remain available during this time using the footway on the opposite side of the road.
Phase 3
Resurfacing works in Phase 3 will take place overnight for 3 nights, with the work being carried out between 8pm and 6am. Whilst the resurfacing work is completed, Townhill Way will be closed in both directions from Meggeson Avenue (including the roundabout) up to Windermere Road roundabout. This is shown on the map below.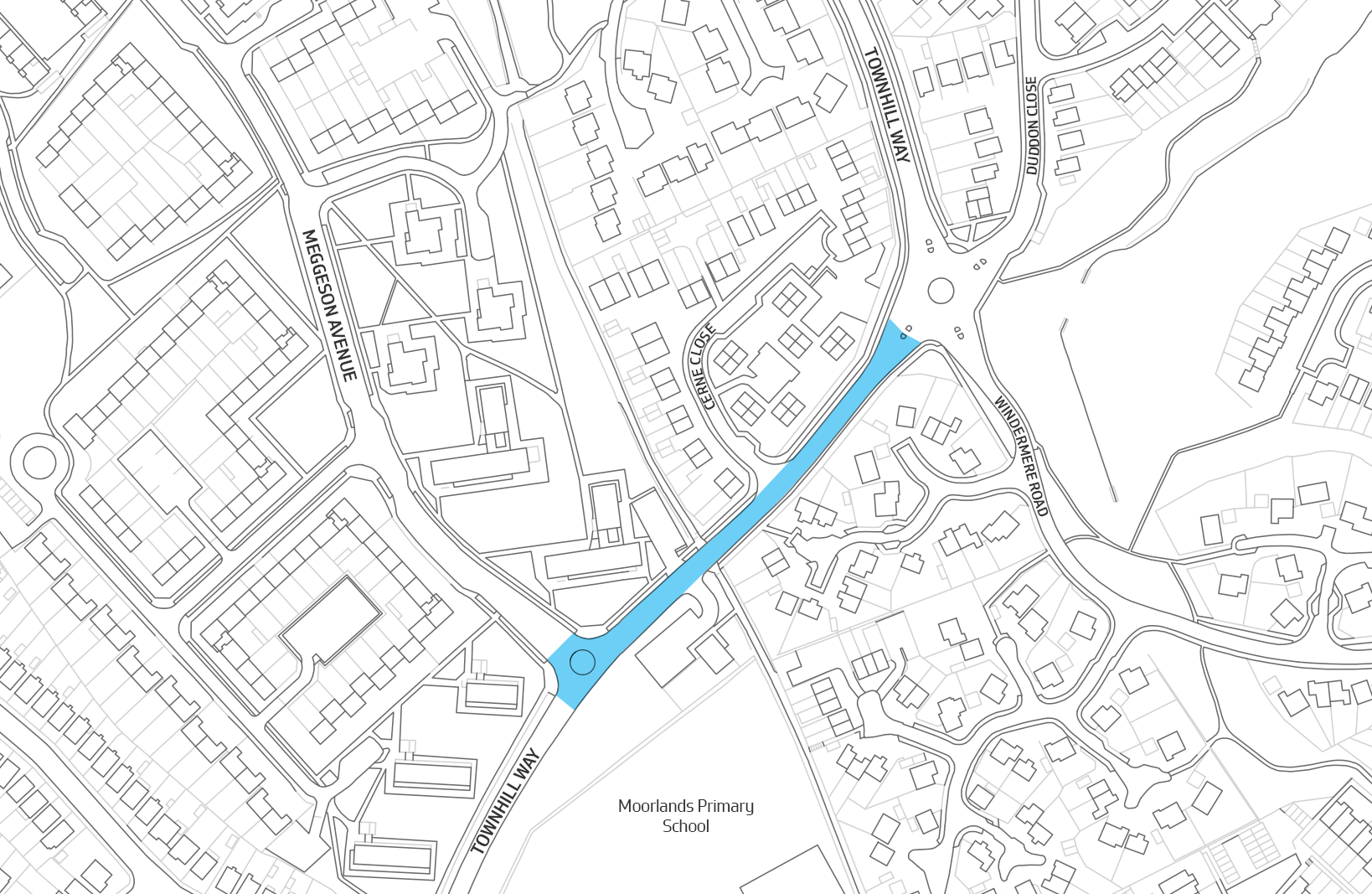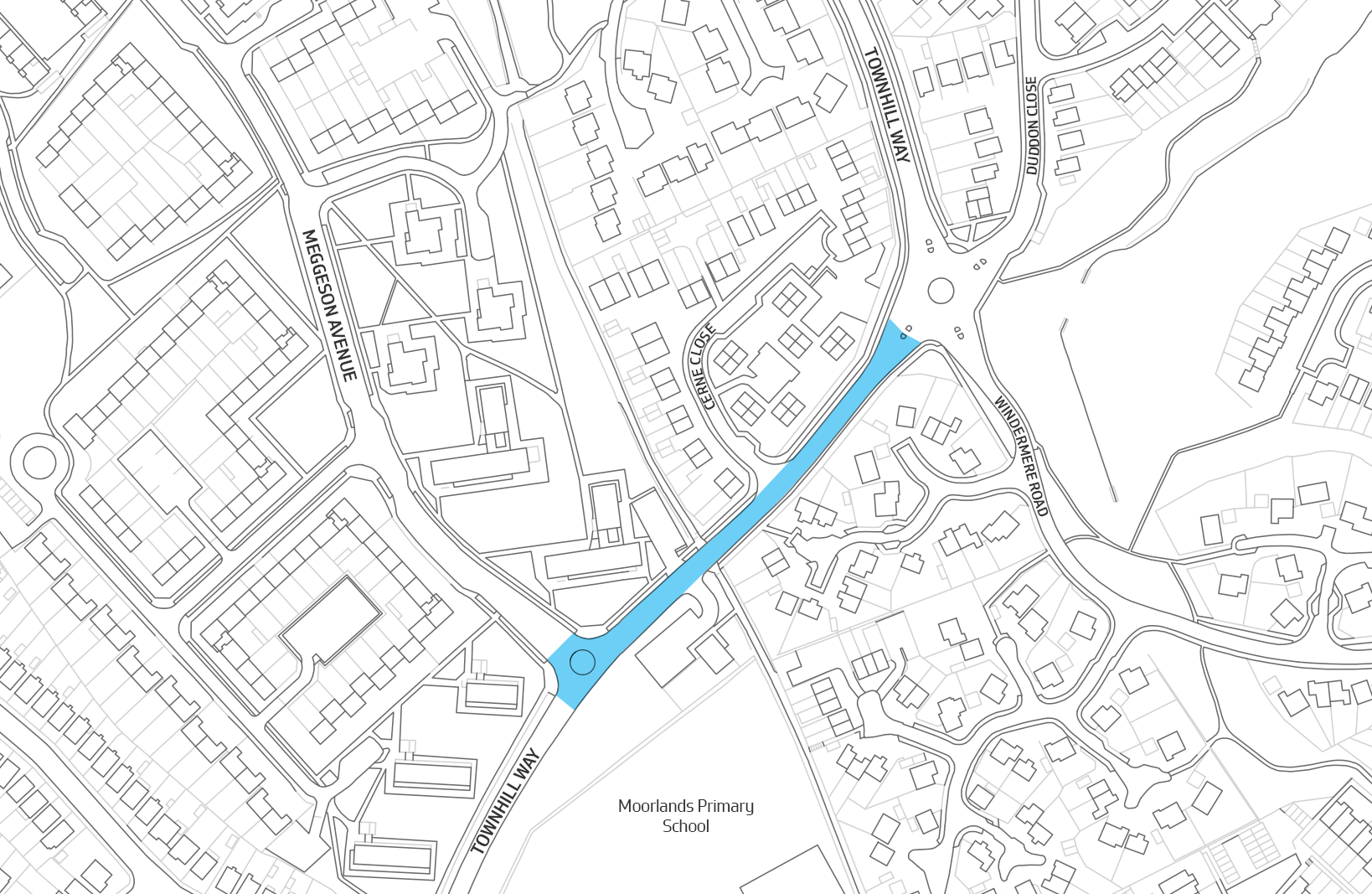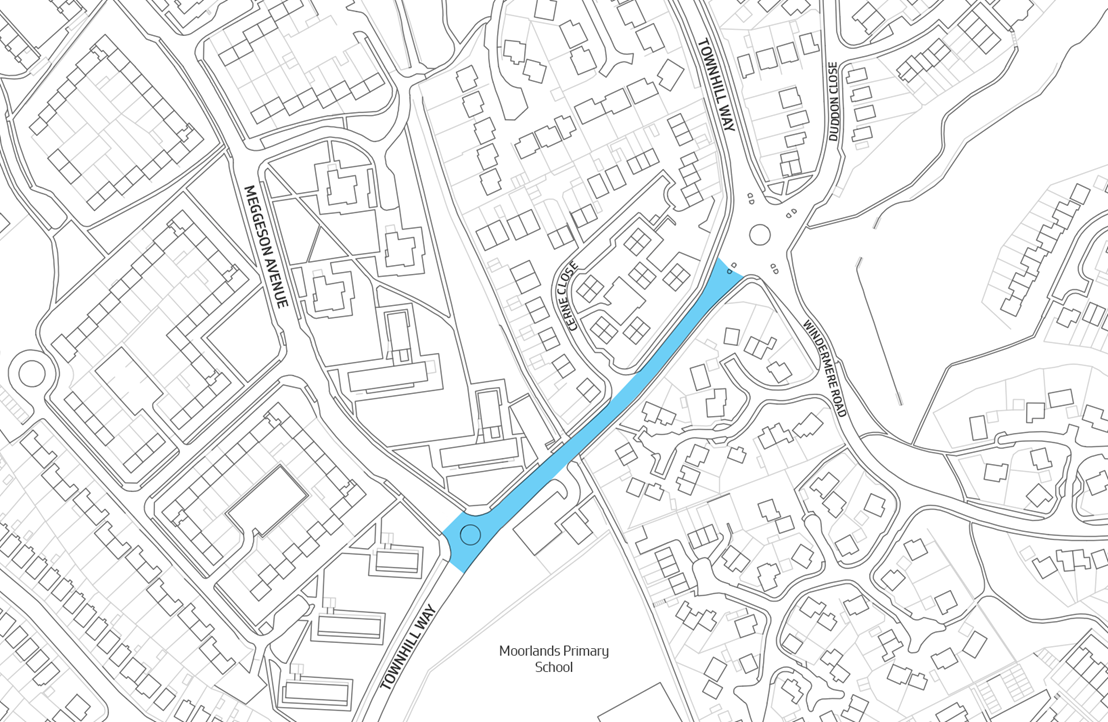 Unfortunately at this time we cannot advise the exact dates this work will be carried out as they are dependent on completion of Phase 1 & 2 of the works, however, yellow 'advance warning' signs around the site will be updated prior to the resurfacing works taking place. Residents in Cerne Close will receive a letter confirming the access arrangements for this work closer to the intended start date.