Phase 1 Update
19 February, 2020

A letter was sent to affected residents about phase 1 works. The map below shows the locations of the stages of the work. To see this letter, please click here.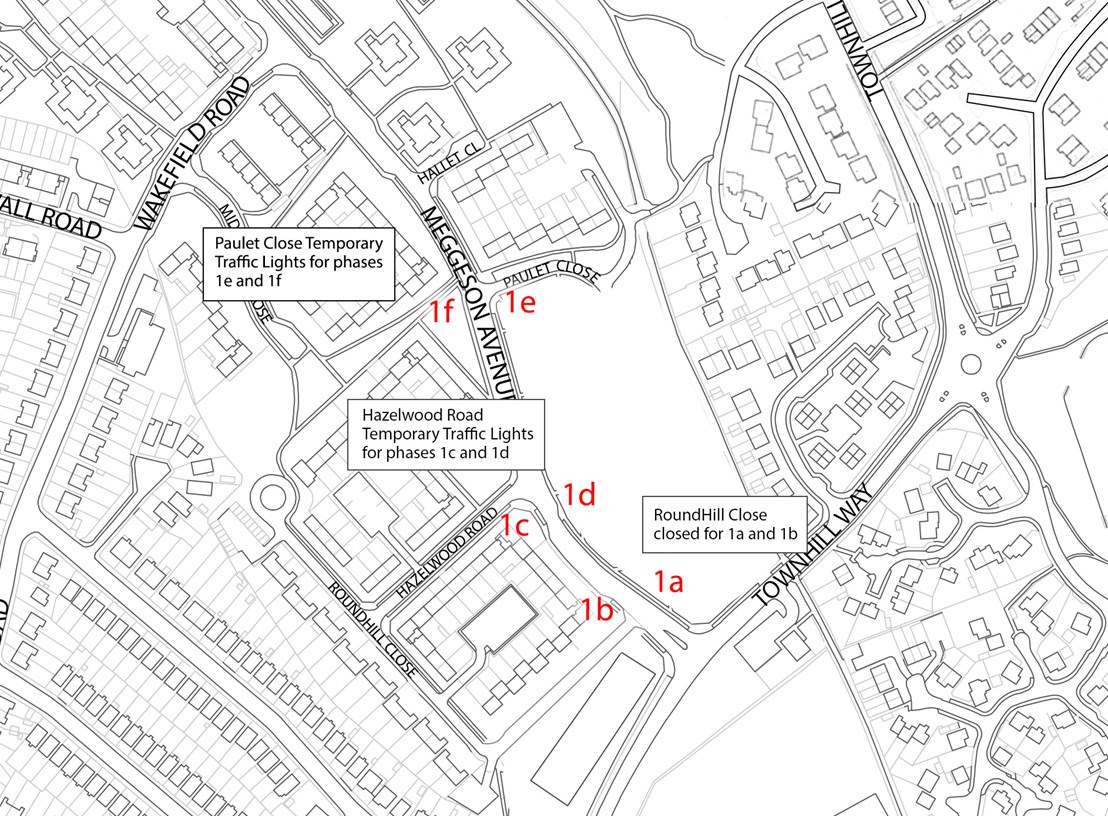 Easter holidays closures 
17 February, 2020


Following further consultation, we have now managed to adapt the programme to carry out the Phase 2 closures of Meggeson Avenue during the Easter School holidays. This will minimise disruption for the area.
Work is underway
14 February, 2020


Work started on Meggeson Avenue on Monday 10 February. Despite thoroughly planning beforehand and installing appropriate safety measures for the public, we quickly realised that what we had wasn't quite enough. After observing the influx of children coming out of the primary school adjacent to our working area, we made the decision to install more robust traffic management to stop children walking through coned off areas.
Within a day we replaced the cones with barriers and added a controlled pedestrian crossing to ensure they can safely cross at an appropriate point.