Summary
Where: Redbridge Roundabout and the M271
When: May 2019 - Spring 2020
What: Widening of the roundabout, fourth lane added on the southern side
Why: Enhance journey times, provide facilities for walking and cycling and improve access to the Port of Southampton
Progress update
You may be aware that a gas main was hit close to the end of Old Redbridge Road. Regrettably, this has meant that vehicle access to and from Old Redbridge Road is currently unavailable. Pedestrian routes are still available and business access remains unaffected at this time.
Along with partners, Highways England are currently working hard to open the road as soon as it is safe to do so. The safety of the community is remains the priority.
The pictures below show some of the recent work that has been carried out on the scheme. The first picture shows some excavations and preparatory activity as part of the work to install the new footbridge. The second one shows the recent on the southern footpath.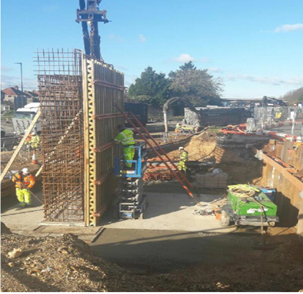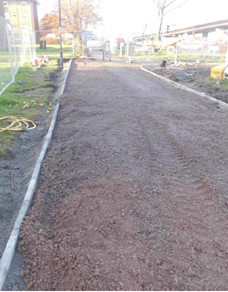 Project details
Highways England began a major project in May 2019 to improve Redbridge Roundabout and the M271, completing in Spring 2020. This work will complement other junction improvement work at junctions 5 and 7 to improve journey times, reduce congestion and support local and strategic economic growth.
Improvements include:
Addition of a free-flow lane from the M271 Southbound towards the port
Improved shared paths
Installation of a new better footbridge
Removal of signals that give buses priority
Widening of the roundabout
Hundreds of shrubs and new trees on the roundabout
Resurfacing to the roundabout with new 'low-noise' material
For more detail on this project visit the Highways England project page.
For any other enquiries you can email the Highway England Redbridge Roundabout project team.
Alternatively you can write to: M271 Redbridge Roundabout Scheme, Highways England, Bridge House, 1 Walnut Tree Close, Guildford, Surrey, GU1 4LZ.
You can also follow or contact them on twitter @highwaysSEAST or you can follow the hastag #M271.