Bedford Place and Carlton Place proposals
We have implemented temporary road closures in the Bedford Place area of the city centre. Engagement has taken place regarding this proposal and overall it has been positively received. Some concerns were raised by business owners and where possible we have addressed these but can assure that we will be actively monitoring and reviewing the impact of the changes. Further feedback from businesses, their users and residents is welcomed.
The temporary closures have been enforced using a mixture of planters and concrete barriers, and the measures include:
a closure along Bedford Place from Henstead Road to Carlton Place
a closure along Carlton Place from Bedford Place to Southampton Street
a closure along Lower Banister Street from Carlton Place to opposite the Popworld establishment
two-way traffic permitted along the lower half of Lower Banister Street
a timed closure along Winchester Street from Carlton Place to Salisbury Street on Friday-Saturday evenings (8pm-3am)
a timed closure along Lower Banister Street on Friday-Saturday evenings (8pm-3am)
two-way traffic permitted along Waterloo Terrace while the timed closures are in place
These measures form an important contribution to the 'Inside Out' initiative recently announced by the council and the Southampton Business Improvement District (BID), Go! Southampton. This new joint project is designed to help businesses in the hospitality sector introduce new or extended outdoor seating while social distancing restrictions limit the delivery of services in indoor settings. The temporary road closures in Bedford Place are enhancing this further, giving businesses additional space to operate safely outdoors and creating the potential for increased trade.
Businesses can apply for a pavement license here. Please read our FAQs for more information.
If you would like to comment on these changes, please email – Traffic.Orders.Legal@southampton.gov.uk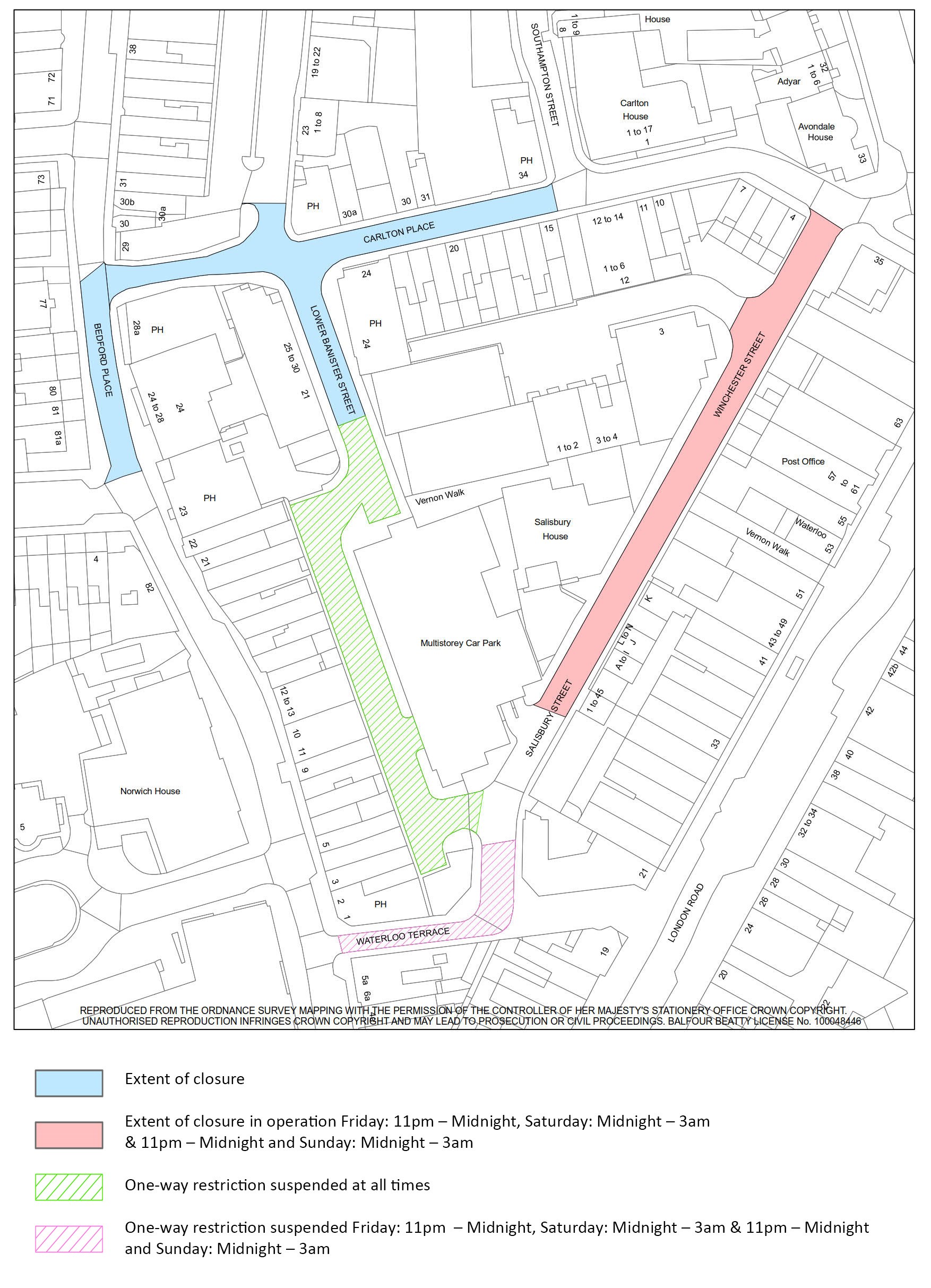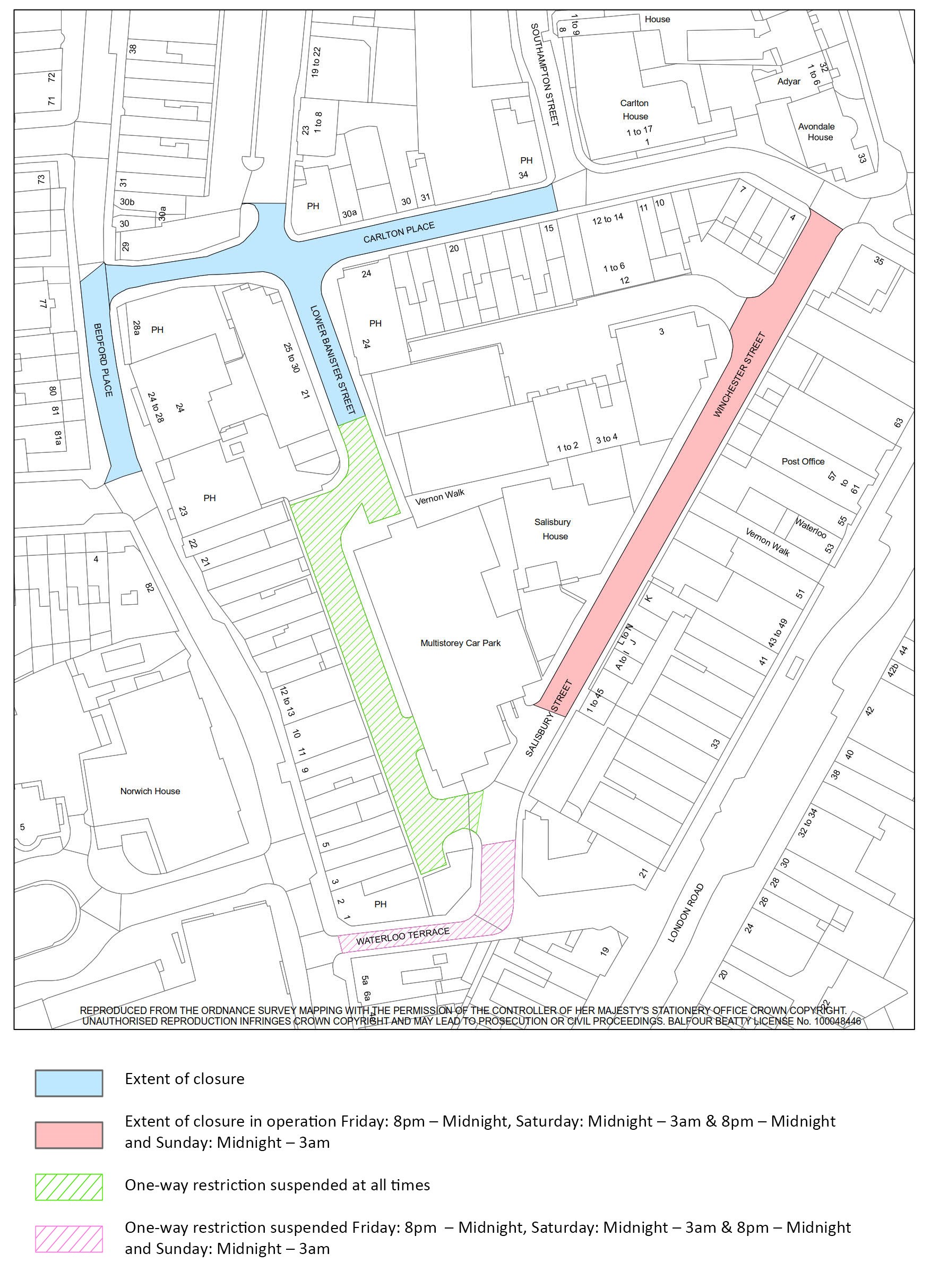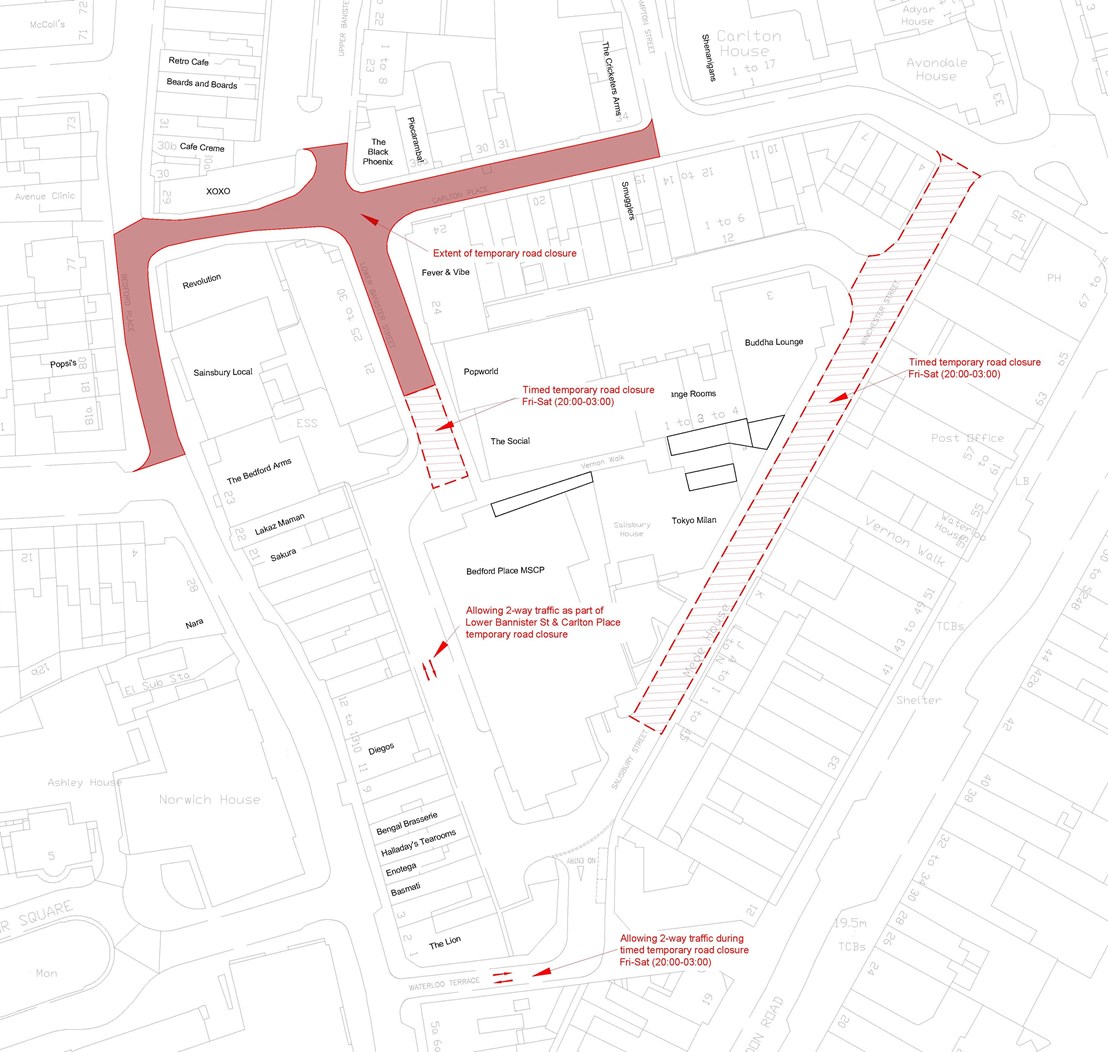 You can see a larger version of this image here.