Summary
Where:

 A3024 Northern Ring Road

When:

 Legal consultation from January 

2021, and work preliminarily programmed for Autumn 2021 *subject to consultation*
What:

 

Proposed transport improvements, including junction changes and traffic signal upgrades
Why:

 To improve traffic flows and facilitate more reliable journey times

How:

 

Funded as part of the Transforming Cities Fund
Latest news
4 November 2021
We've completed works at Charlotte Place roundabout where we've created an additional lane at the East Park Terrace junction. The below pictures demonstrate the changes which have been made.
Work is progressing at Grosvenor Square and we expect to reopen the road on Friday 10 December. We're also continuing work at Brunswick Place to resurface the layby and install infrastructure for the city's first on-street electric vehicle charging points.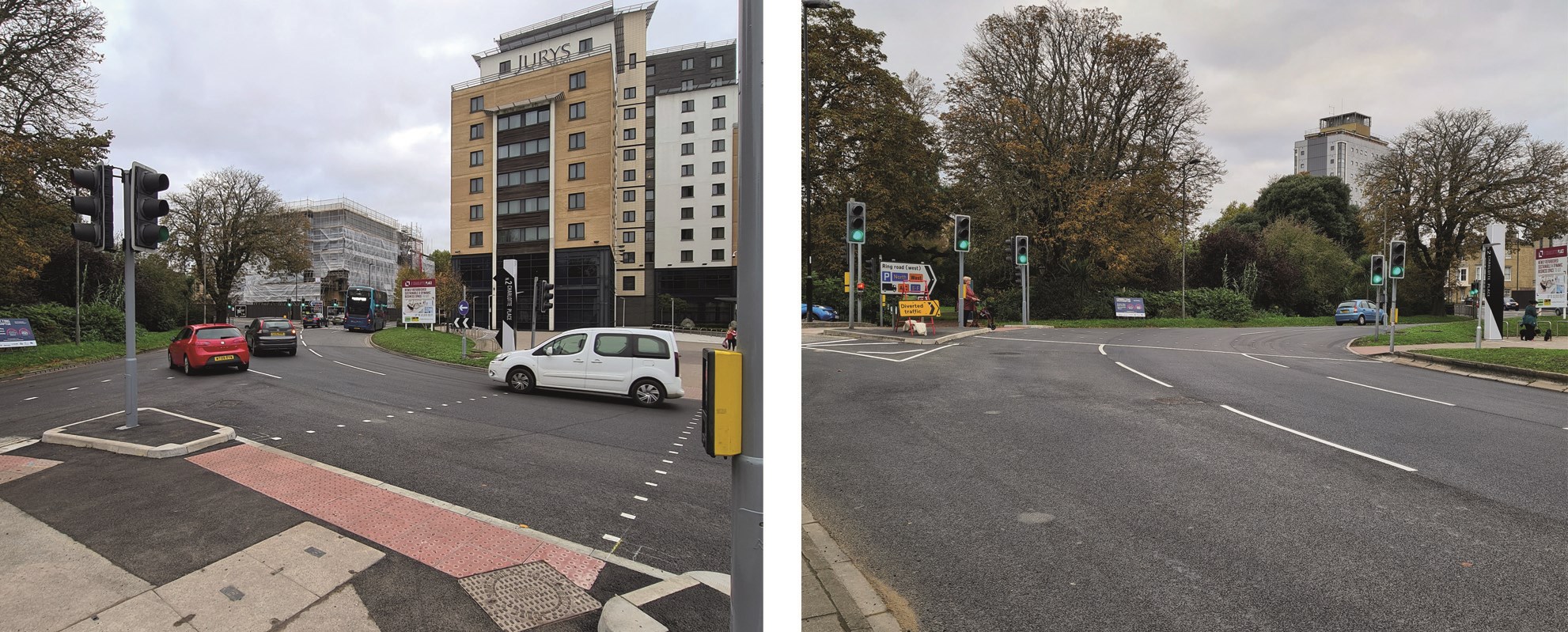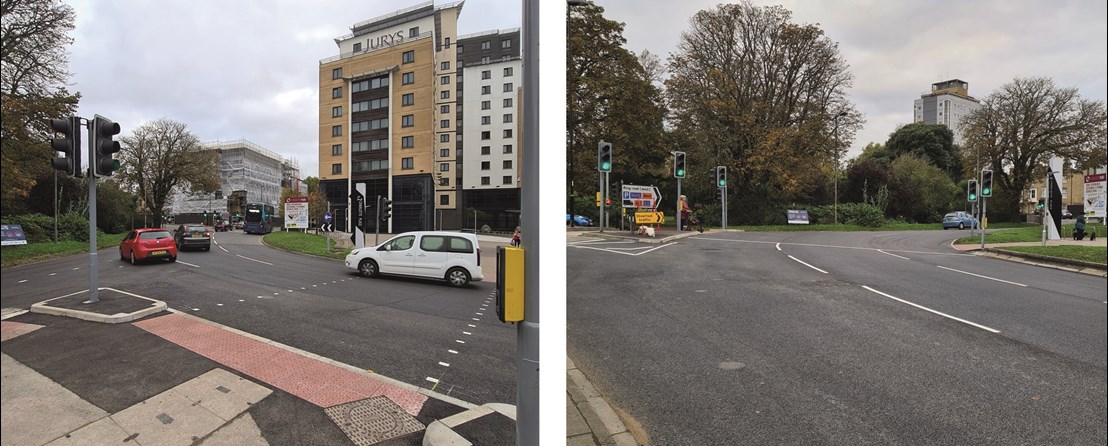 Project details
The measures form part of a major £4.5m project to improve traffic flows and facilitate more reliable journey times on the A3024 Northern Ring Road, which is set to benefit from innovative traffic signal technology and improved pedestrian and cycle connectivity between the city centre and surrounding areas.
Before                                                                               After
Phase 1
The first phase of the scheme is planned to commence from Monday 11 October 2021 for approximately 9 weeks. The works are scheduled as follows:
Making Grosvenor Square one-way southbound - 11 October for approximately 9 weeks
This will involve modifying the junction to make it one-way southbound with a contraflow cycle lane, as well as carrying out improvements to traffic signals and pedestrian crossings at this junction. We will require a closure of Grosvenor Square between Cumberland Place and Park Lane and some lane closures on Cumberland Place after the first two weeks. Access to Grosvenor Square and the multi-storey car park will be maintained and signed via Bedford Place.
Resurfacing the parking layby on Brunswick Place - 25 October for approximately 7 weeks
We will resurface the parking layby, outside of Pure Electric, and install infrastructure ready for the subsequent installation of on-street electric vehicle charging points. We will require the closure of this layby, as well as some lane closures on Brunswick Place.
Widening of Charlotte Place roundabout - COMPLETE
This will involve introducing a third lane at the junction with East Park Terrace and re-lining the whole roundabout, to facilitate a better lane arrangement and increase road capacity. The graphic below demonstrates the new traffic flow of the roundabout.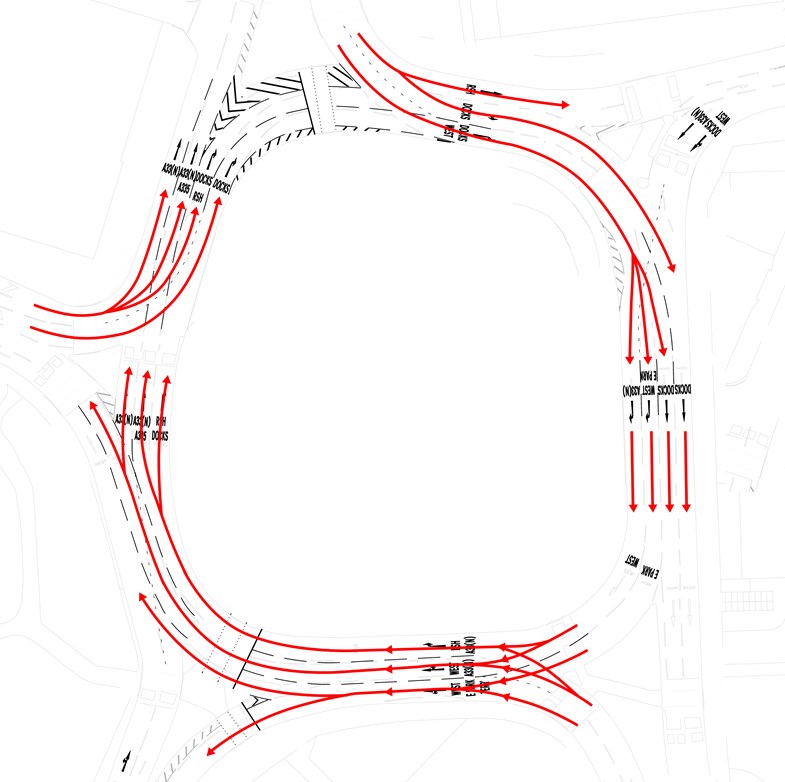 Phase 2
This will complement the initial parts of the scheme and is planned to follow later in 2022. It will include improvements to the remaining junctions along the A3024 Northern Ring Road. Consultation responses to Phase 2 elements of the scheme are being reviewed and the detailed design will be finalised later this year.