Summary
Where: The Avenue and Bassett Avenue
What: Pedestrian and cyclist improvements to The Avenue
When: Completed
Why: To complete a safer, dedicated pedestrian and cycle route for the city's north-south corridor.
How: Funded as part of

a Transforming Cities Fund

awarded in March 2020
Latest News
May 2022
Winn Road – Westwood Road: Work to replace a narrow tarmac footway with wider compacted gravel footway has been completed. The new path is wider than before allowing for the high use of people walking and cycling, and follows the desire line already in use which became a muddy track in winter months. The remaining section of tarmac path will shortly be removed and replaced with grass verge. The longer term proposal is to tarmac this path to reduce future maintenance. This forms part of the Lovers Walk section 38 application. In February planning permission was granted for Lovers Walk proposals and we are now preparing the section 38 application. The below images show the works during construction.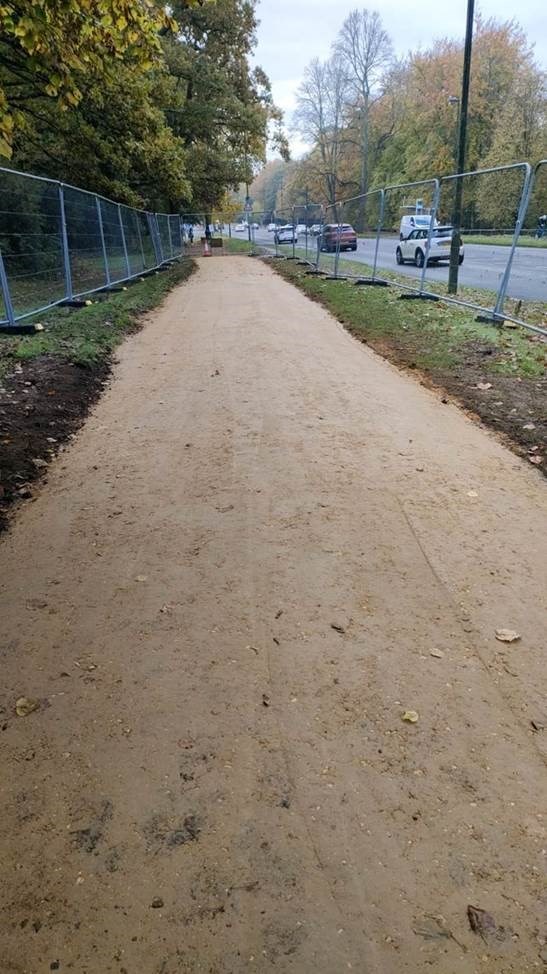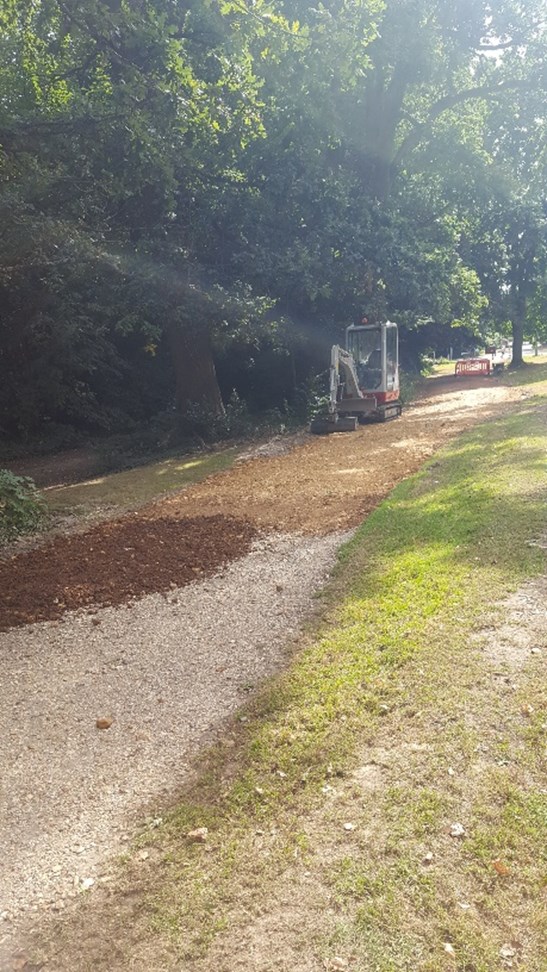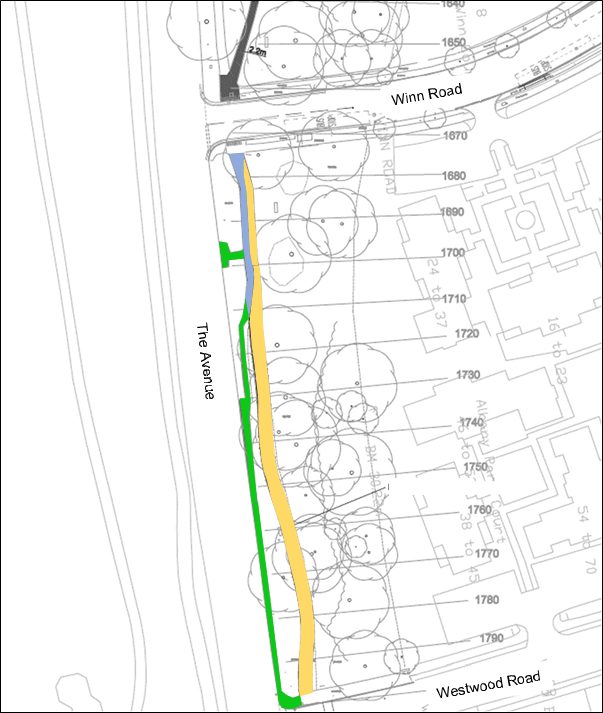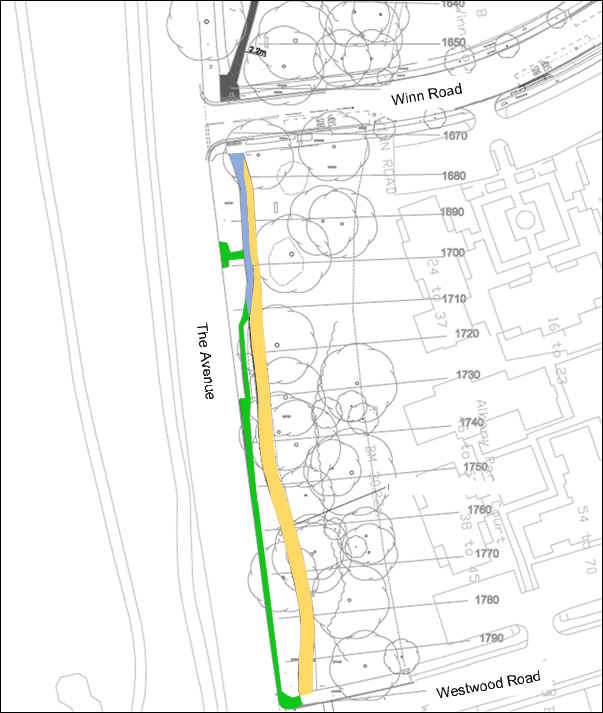 2 September 2021 - Scope of works increasing
The initial planned phases of work were completed on time with overnight work at Winn Road junction with The Avenue see images below. However The Avenue is set to undergo further improvements to enhance walking and cycling provision and support safer, more sustainable journeys in the local area. The plans include segregating the current cycle lanes along The Avenue between Winn Road and the subway underpass on The Common, linking into possible 'quietways' enabling cyclists to travel on parallel routes. For details of how this phase of the Avenue works has been consulted on, click here.