Summary
Where: Chilworth Roundabout
When: COMPLETE
What: Replace the drainage system, resurface the roundabout and create a cycleway/footway
Why: Upgrade the roundabout and provide enhanced cycling links which connect Hampshire and Southampton city centre
How: This £800,000 scheme is jointly funded by the local highways maintenance incentive fund and tranche 1 of the government's Transforming Cities Fund
This scheme is now complete.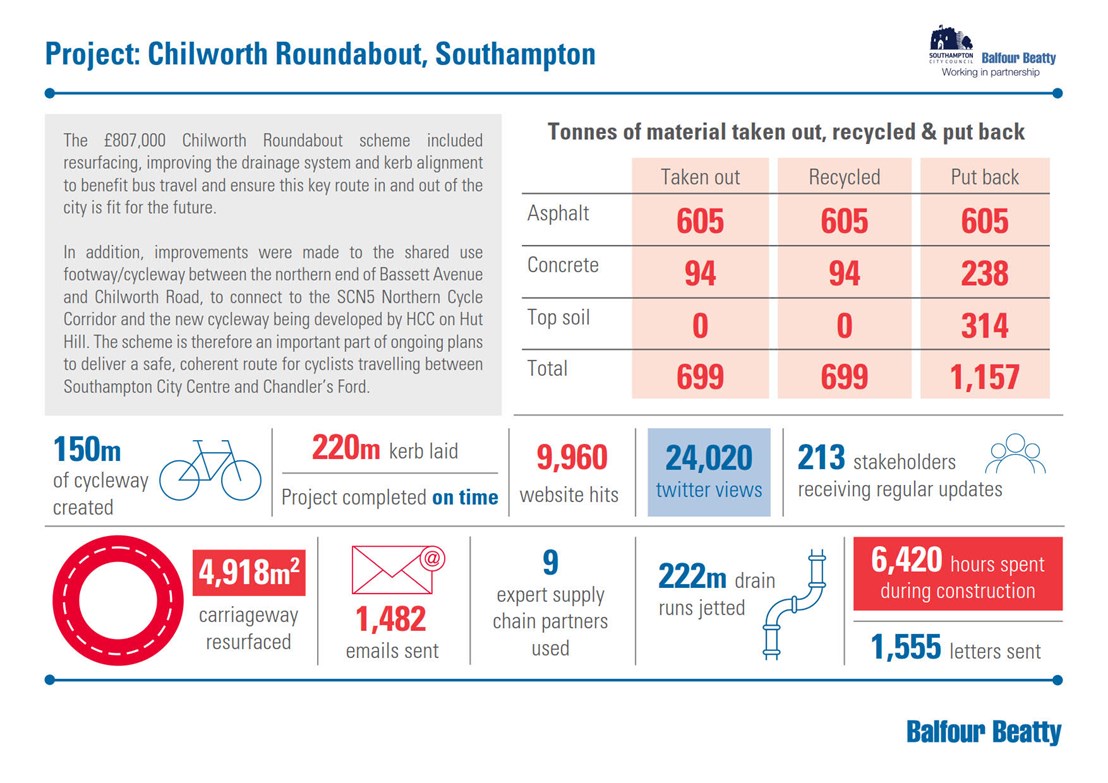 Completed phases
Phase 1: Sunday 12 January for 1 week
For this initial phase, we enhanced the pedestrian crossing on Bassett Green Road by clearing the footpath and vegetation that has overgrown on the north side and adding some tactile paving. This makes it easier and safer for pedestrians to cross this busy junction.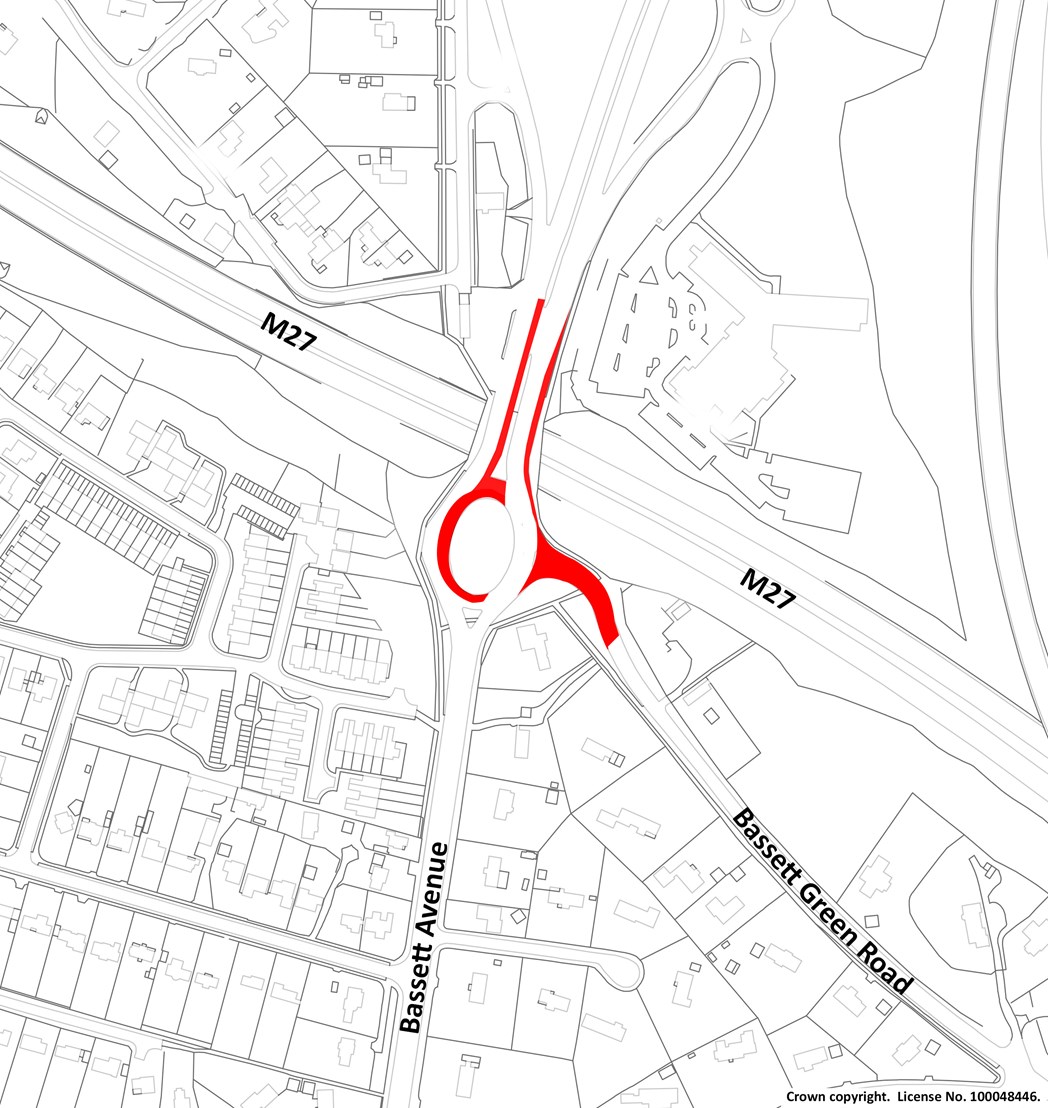 Phase 2: Sunday 19 January for 4 weeks
For this phase of work, we replaced the drainage system and fully reconstructed the inner lanes of the roundabout.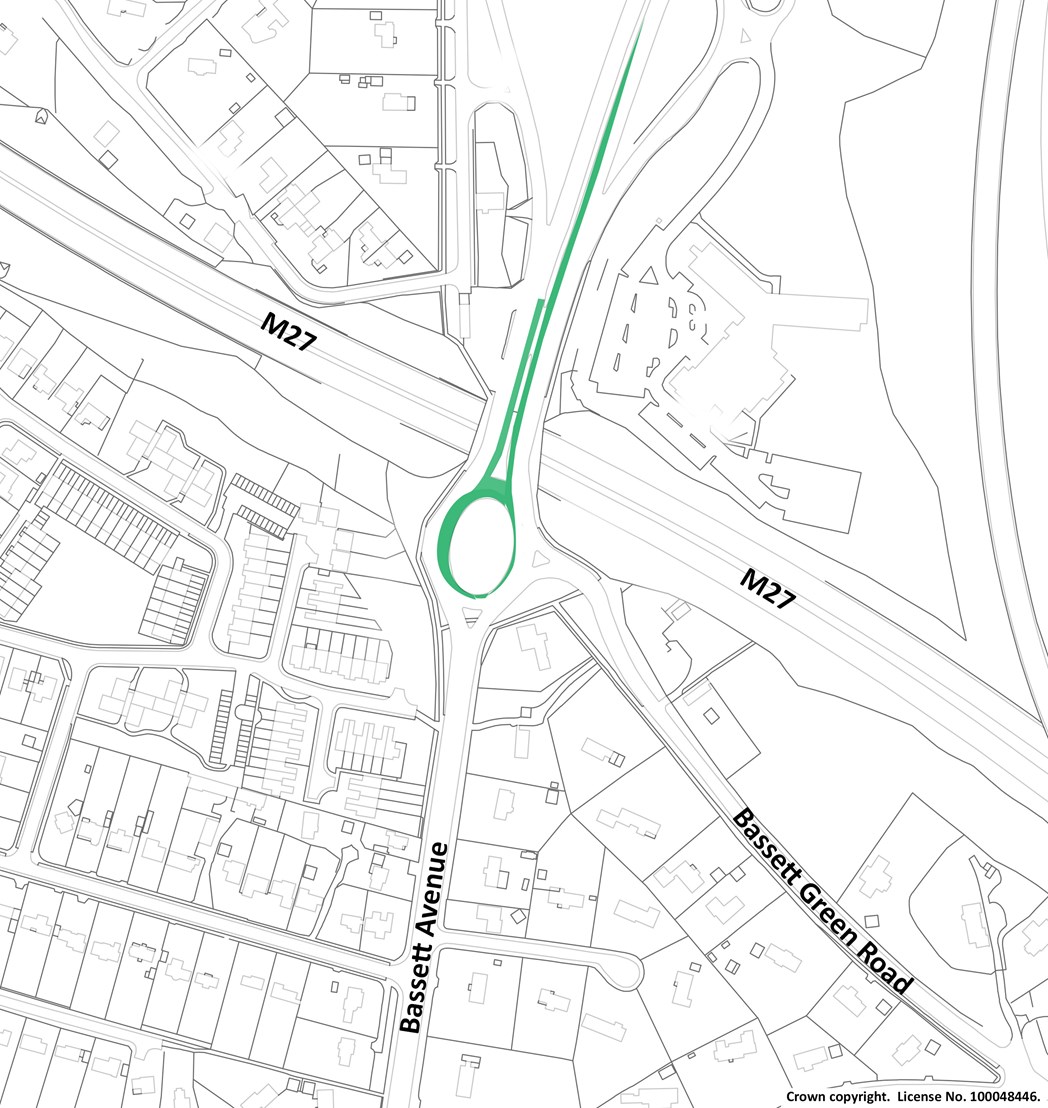 Phase 3: Monday 17 February for 3 weeks
We created a shared-use footway/cycleway next to the bus lane. This provides a link to Hampshire County Council's work on Hut Hill. The bus lane was moved over slightly to accommodate the newly widened footway.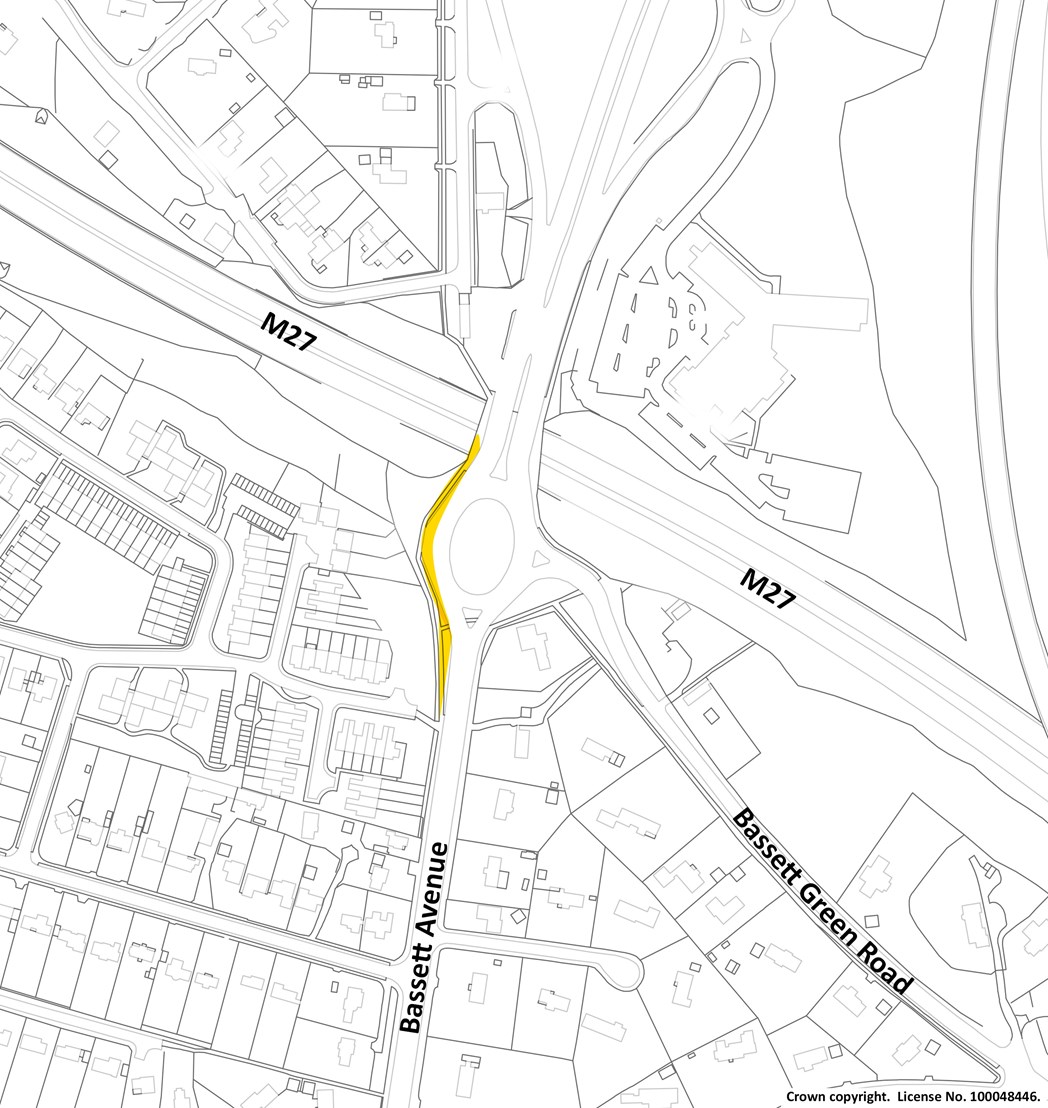 Phase 4: Monday 9 March for 3 weeks
We resurfaced the roundabout overnight. 
Inbound (to the city) – Monday 9 March for seven nights (weekdays)
As well as resurfacing, we replaced some kerbs on the Bassett Avenue centre island. 
Outbound (towards M3) – Wednesday 18 March for 8 nights (weekdays)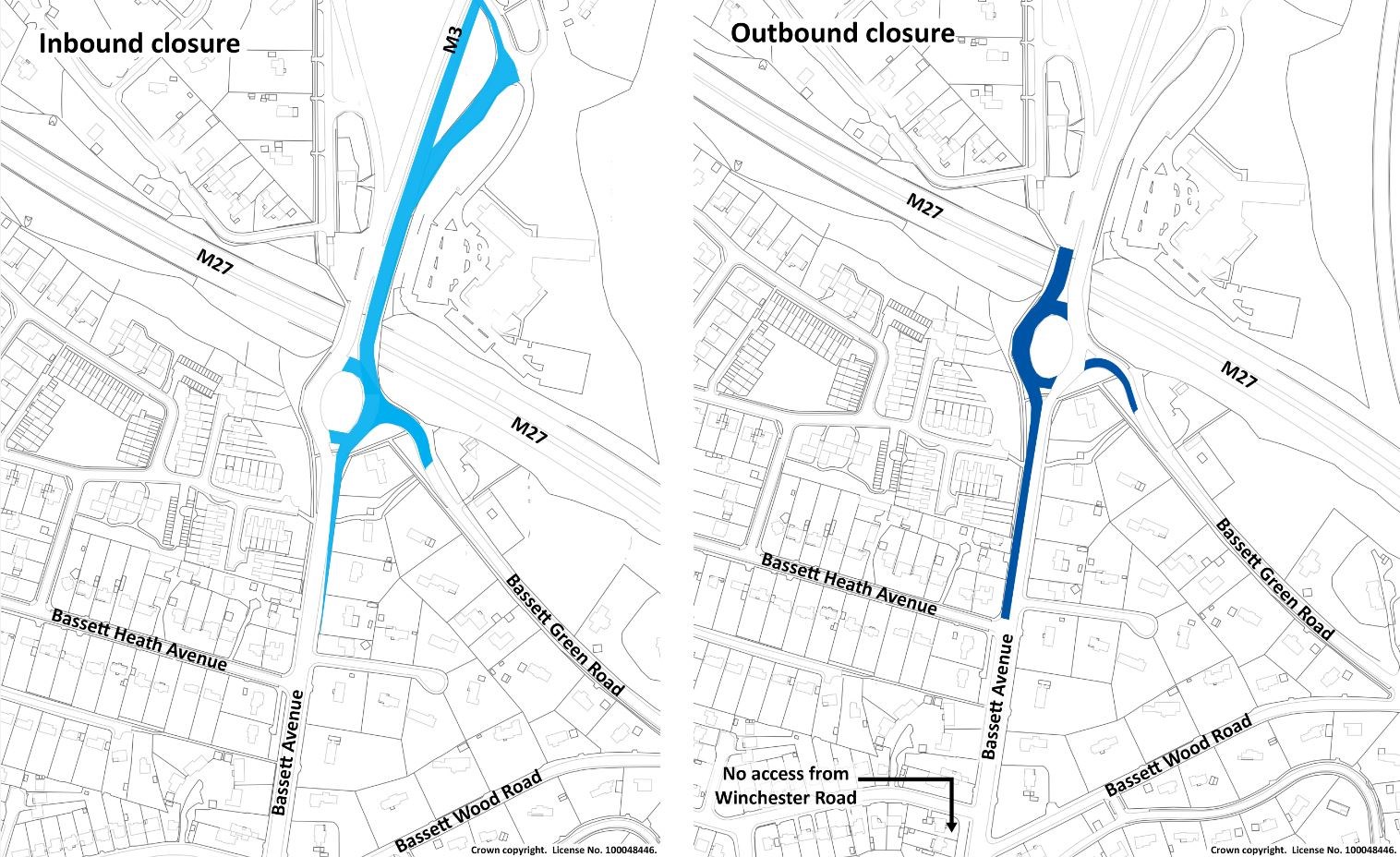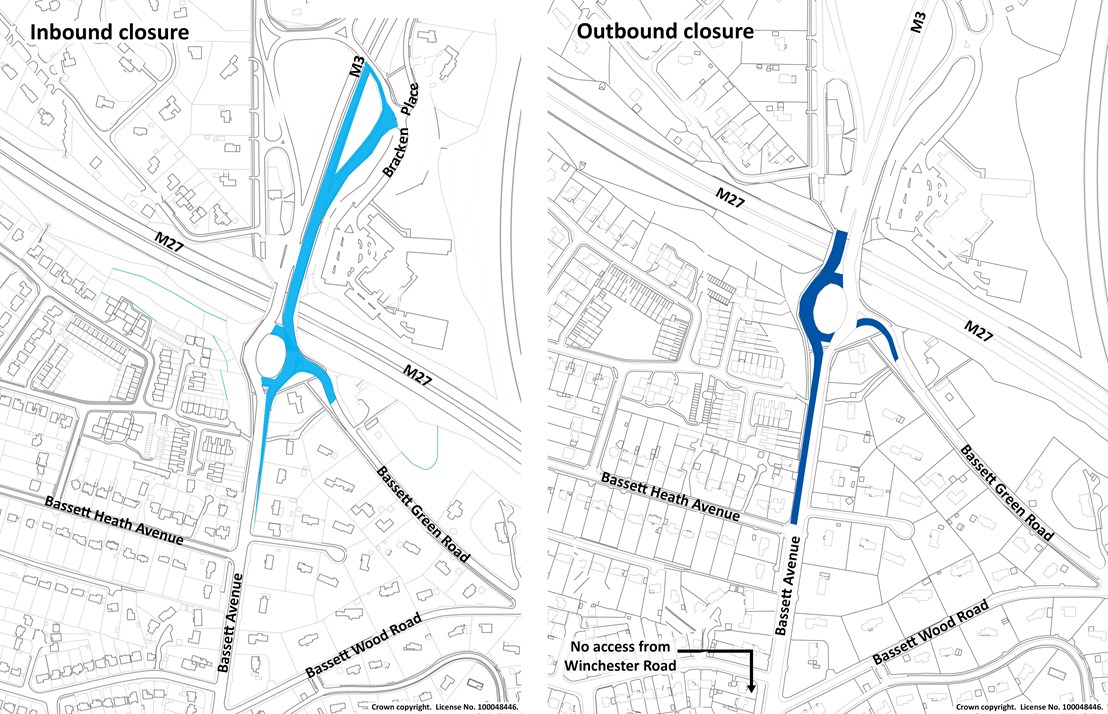 Project details
We have completed essential maintenance to Chilworth Roundabout, including replacing the drainage system.
We also resurfaced the roundabout and created part of a new cycleway/footway connected to the new cycleway developed by Hampshire County Council on Hut Hill to Bournemouth Road. 
Work was carried out over four phases.