Summary
Where: Townhill Park - Meggeson Avenue
When: Monday 10 February 2020
What: Road and footway resurfacing, traffic calming and access improvements
Why: To create a safer, more pleasant environment with improvements for pedestrians, cyclists and bus users.
How: As part of the wide redevelopment of Townhill Park, funding from Homes England combined with developer funding is being used to create a new park and play area and to undertake major highway improvements along Meggeson Avenue. 
Latest news
The scheme has now been completed. See below to read about what improvements have been made along Meggeson Avenue.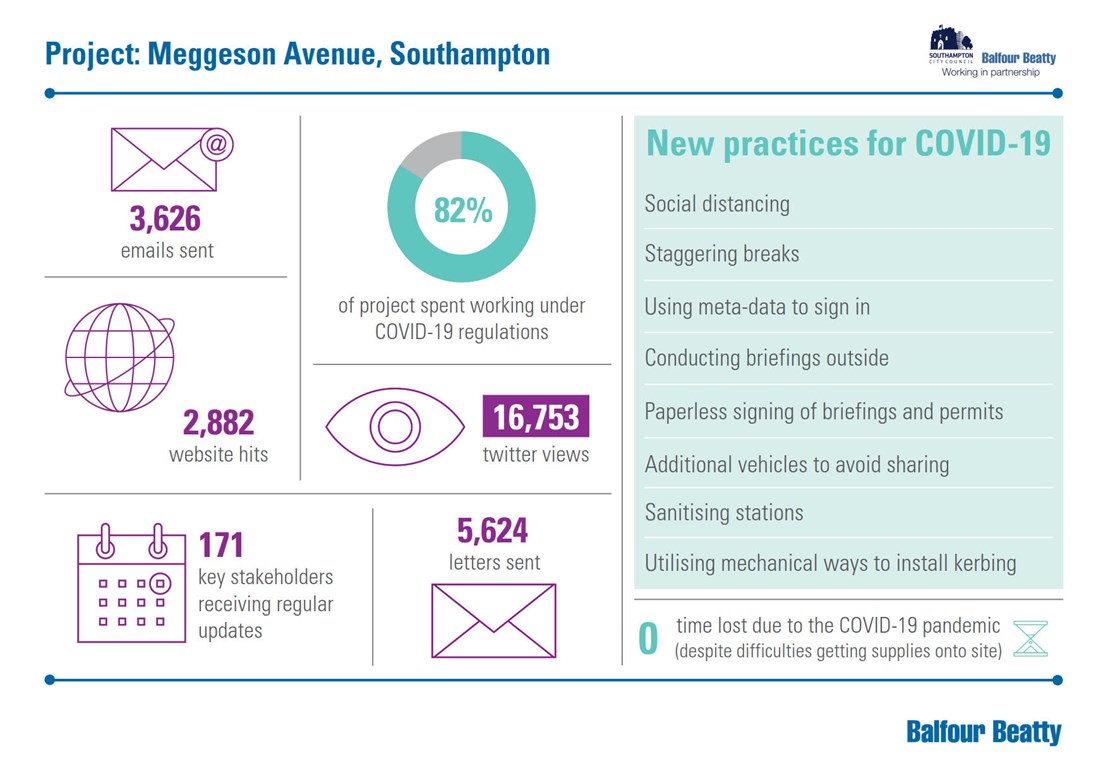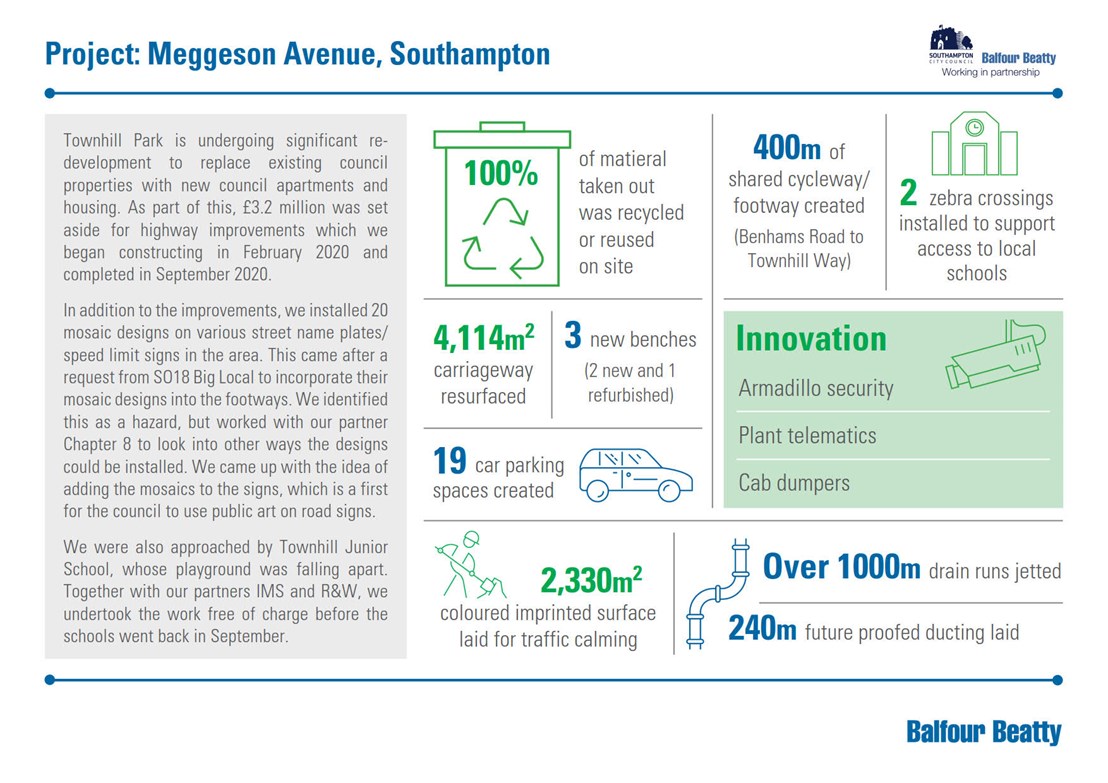 Completed phases
Phase 1: Townhill Way to Paulet Close
10 February until April 2020
We repaired/changed kerbs and installed extra high kerbs at bus stops to improve accessibility. We also resurfaced the footways and created a shared cycleway for cyclists going uphill to Townhill Way.
Phase 2: Installation of ducting pipes across Meggeson Avenue
Monday 27 April until end of May
We installed 'future proofed' tubes to feed cables underground, at the locations below:
Meggeson Avenue near Ozier Road and Paulet Close
Ozier Road
Wakefield Road junction with Meggeson Avenue
This is to provide access for utility services and reduce the risk of them needing to dig up the road surface to install new services in the future.
Phase 3: Paulet Close to Ozier Road
March until June 2020
We repaired/changed kerbs and resurfaced the footways.
Phase 4: Ozier Road to Hillgrove Road
June until August 2020
We repaired/changed kerbs and resurfaced the footways.
Phase 5: Resurfacing of carriageways and installation of traffic calming measures
Monday 3 August 2020 for up to 7 weeks
As well as the work outlined below, we created parking spaces on Meggeson Avenue near Copse Road, where there was informal parking. We widened the footpath to create the space needed to have proper parking spaces.

Part 1 – Planing of the road surface and concrete repairs
We planed the top layer of asphalt to reveal the foundations, which were then carefully inspected and repaired – from Townhill Way to Copse Road.


Part 2 – Resurfacing of the road
We resurfaced the road from Townhill Way to Copse Road, providing a much smoother finish to the road.


Part 3 - Installing the raised table traffic calming features
We installed raised tables at the junctions of Meggeson Avenue with Hazelwood Road, Wakefield Road, Benhams Road, Ozier Road, Cutbush Lane and Copse Road, as well as speed cushions along Meggeson Avenue.


Part 4 – Applying coloured textured print to the raised table traffic calming features
We applied the final coloured imprinted surface to the raised tables.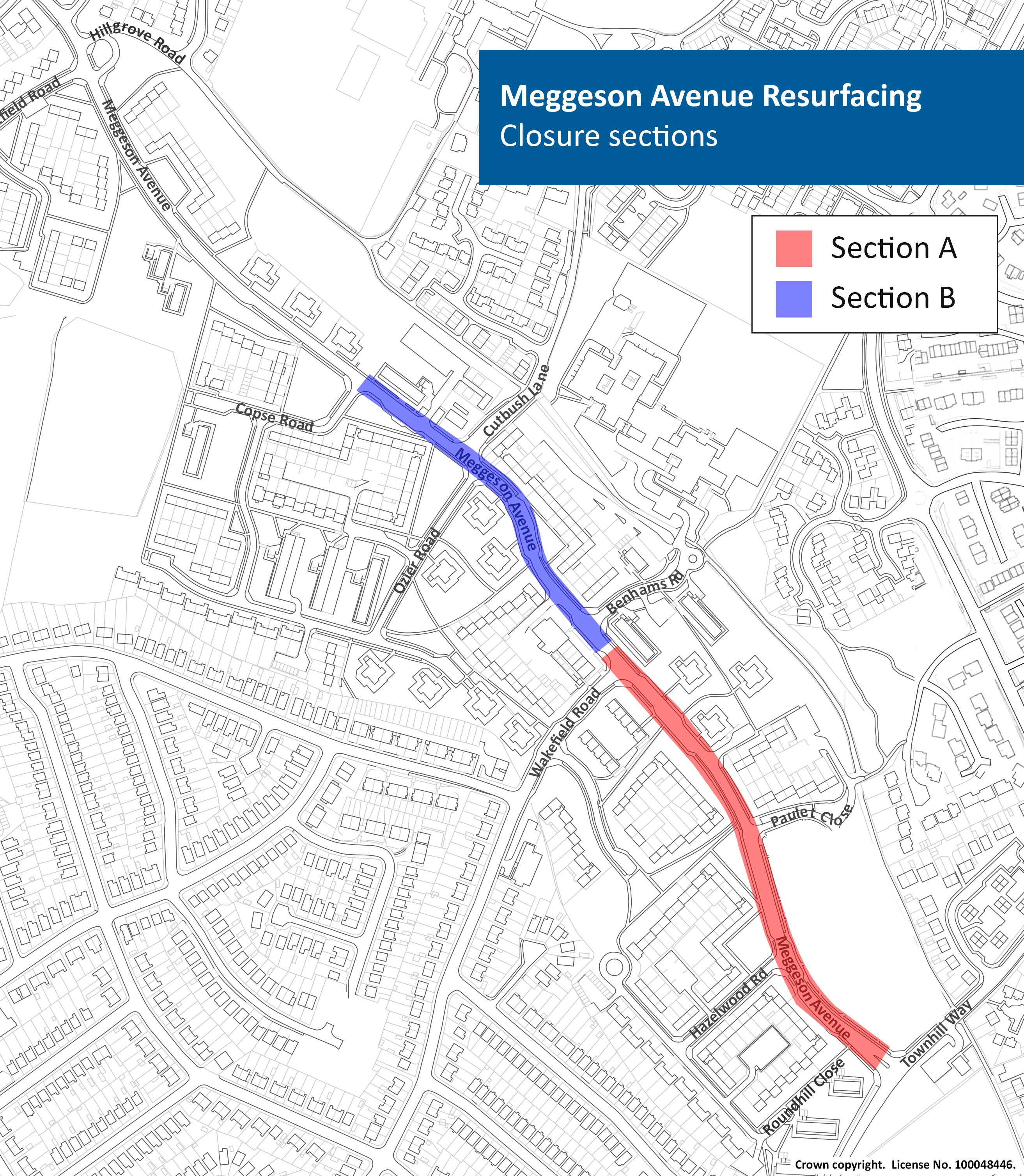 Project details
As part the redevelopment of Townhill Park, funding from Homes England was provided to invest in the highway and green space. 
The plans for the highway improvements started taking shape two years ago and are the culmination of two local consultation events and work with SO18 Big Local to take on board the views of residents. We unveiled the plans at the end of November 2019 and invited the local community to see and ask questions of the design team. To finalise the design, we consulted on proposed aspects of the plan which are covered by five separate notices:
The consultation is now closed and we will be liaising with anybody who contacted us.
Below are some artist impressions of how the scheme may look. Open a full screen version of scheme plan.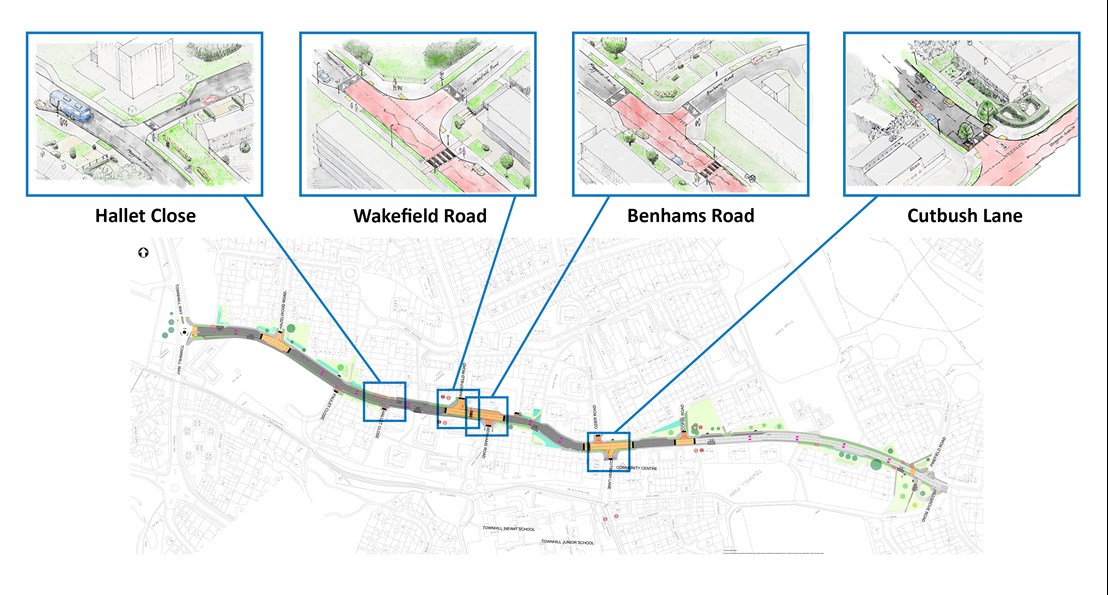 If you'd like to be kept up to date with developments in Townhill Park please sign up for our email alerts.