Summary
Where:

 

Stoneham Way (Part of SCN8)
When:

 

Complete
What:

 

Cycleway and signal improvements 
Why: Create more reliable journey times and an improved environment for walking and cycling
How: This £1m scheme is funded by central Government through Transforming Cities Fund Tranche 1 and the National Productivity Investment Fund, with additional contributions from local developers
Latest news
Resurfacing was completed and the new signals at Stoneham Way, Swaythling Arch and Wide Lane were tested before the the closures lifted as planned on 13 December. Below are some photos of the redesigned and upgraded junction, the new cycleway and improved crossing.

Project Details
The Stoneham Way scheme has provided a new section for the SCN8 (Southampton Cycle Network route 8) and a redesigned signalised junction with new pedestrian and cyclist crossing. Work started on 12 August 2019 and was completed in under the 18 weeks that were estimated. 
This map shows the extent and phasing of the works: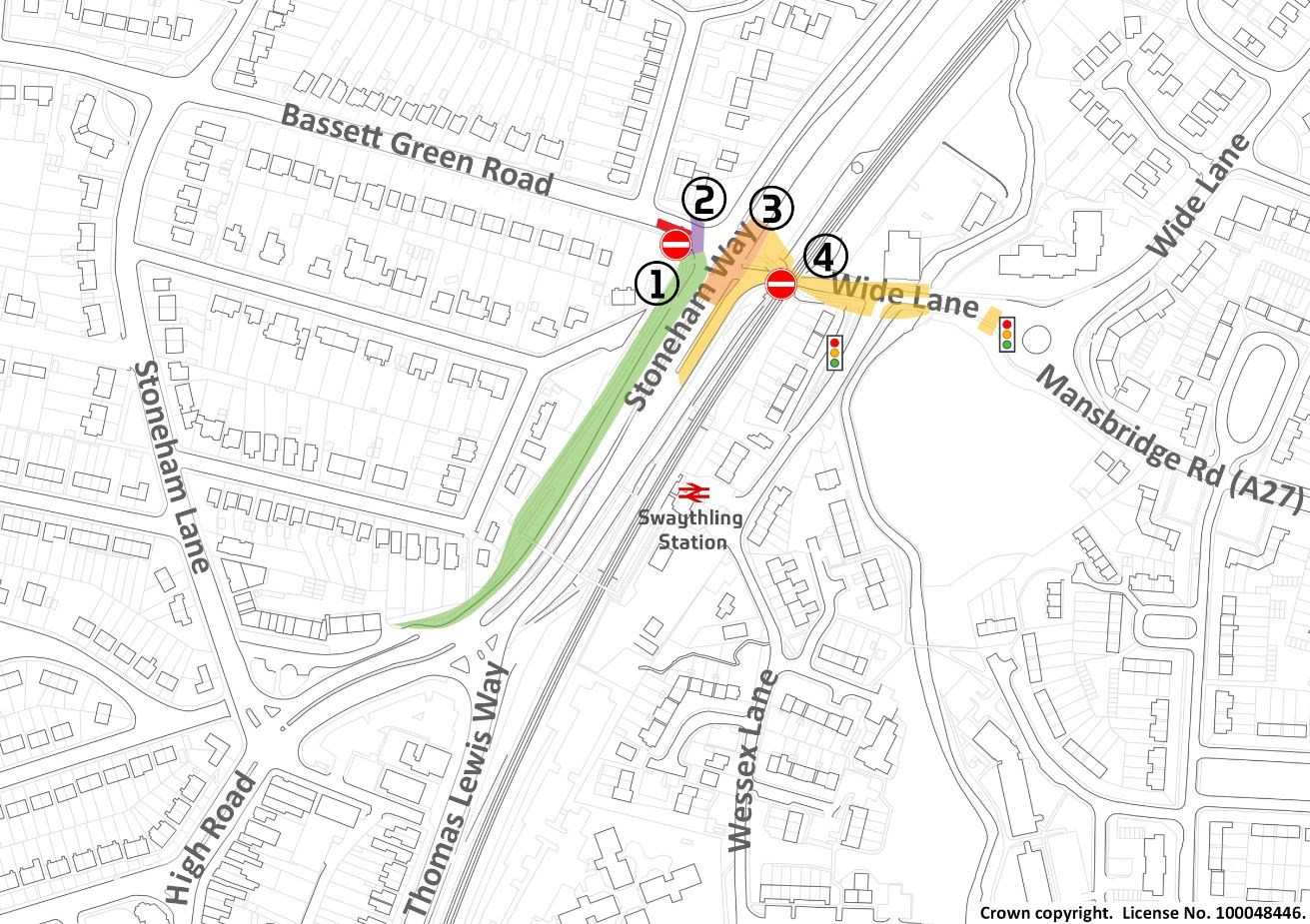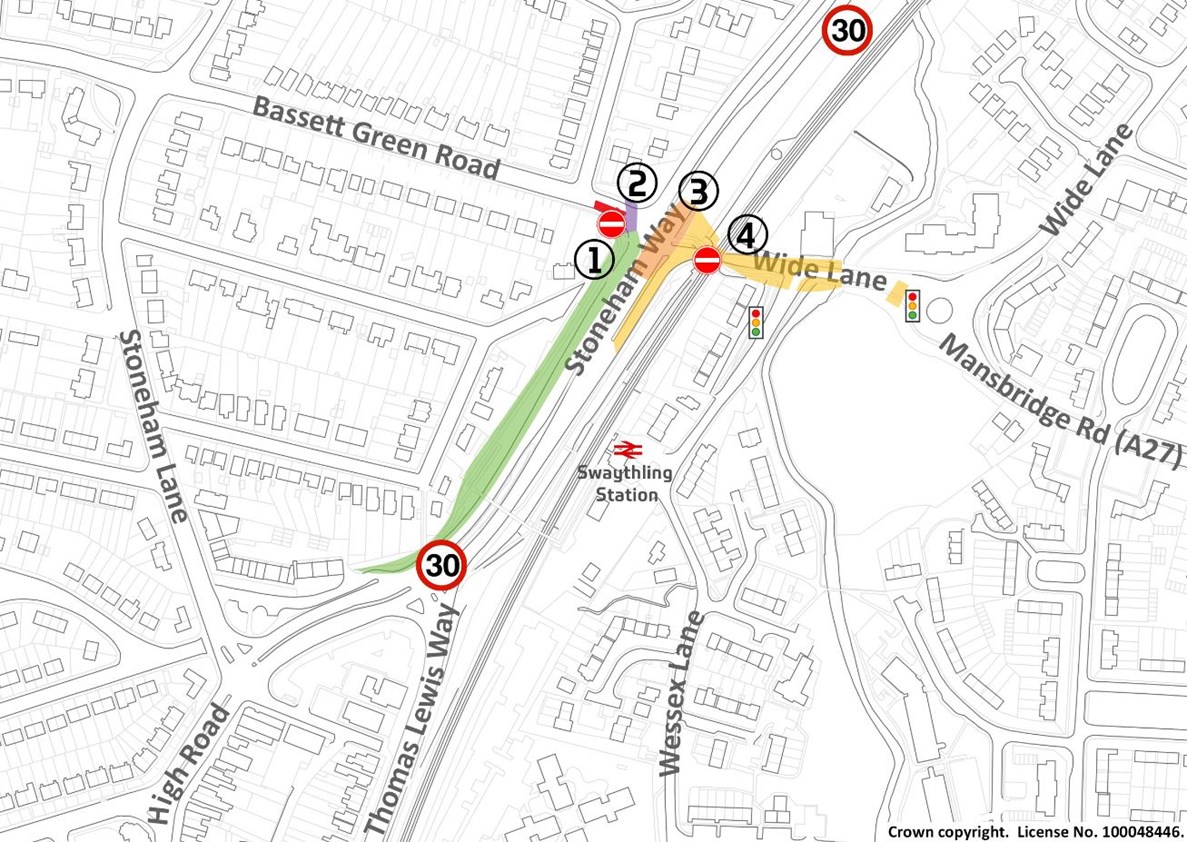 We will be updating these pages with progress and changes to timing. You can also see details of any roadworks or road closures in Southampton. For up to the minute travel information in the city follow us on Twitter @SCChighways. You can also email us.