March 2023
An application to the Department for Transport has been submitted and we have been advised that a decision should be made in July 2023.
October 2022
We are inviting residents to feedback on proposals which could see automatic number plate recognition (ANPR) cameras used to reduce moving traffic contraventions at specific locations. The cameras would help enforce measures to reduce congestion and increase safety on the roads, for example at School Street schemes (pedestrian and cycle zones at certain times of day) and other areas where motor vehicle access is restricted.  
This survey is now closed. 
The ANPR technology will help to identify road users who continue to ignore restrictions such as:  
driving through a 'No Entry' sign 

turning left or right when instructed not to do so (making banned turns) 

driving where and when motor vehicles are prohibited 

driving on routes that are for buses and taxis only. 
At present, outside of London, only the Police have the power to enforce these restrictions, but the new legislation allows Highway Authorities and Councils to undertake enforcement through the use of ANPR technology.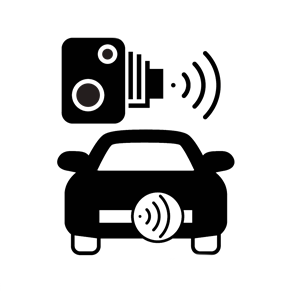 These are the sites which have been selected for the first phase of the ANPR scheme:  
School streets:  
Bellemoor Road, between St James Road and Wilton Road
Brownlow Avenue, between Peartree Avenue and Redlands Drive
Cutbush Lane, from its junction with Meggeson Avenue (including Coachman's Copse and Camelia Gardens)
Dimond Road, between the junction with Ashtree Road and Newton Road
English Road, between the junctions with Imperial Avenue and Foundry Lane
Fairisle Road, from the junction with Starboard Way
Kesteven Way, from the junction with Rutland Way, including Aberdour Close
Mansion Road, between Queenstown Road and Waterloo Road
Octavia Road, between Mansbridge Road and Robert Cecil Avenue
Porlock Road, between Cromer Road and Canford Close
Richville Road, between Oakley Road and 41 Richville Road
River View Road, from the junction with Manor Farm Road
St Monica Road, from its junction with South East Road to Bay Road, including Maxwell Road
Stafford Road, between Howard Road and Western District Cut
Valentine Avenue, between Botley Road and Elgar Road
Victor Street, between Anglesea Road and Crown Street
Warren Crescent, between Holland Place and 114A Warren Crescent
Western District Cut, at Stafford Road
Wilton Road, between Bellemoor Road and Winchester Road
Yeovil Chase, from its junction with Selborne Avenue and Taunton Drive
Other congestion and safety schemes:  
Above Bar Street between Pound Tree Road and New Road - Pedestrian and Cycle Zone  
Pound Tree Road between Above Bar Street and Sussex Road - Pedestrian and Cycle Zone  
St Marys Road junction with Brintons Road (St Marys Fire Station) - No stopping on entrance markings   
Test Lane junction with access road to Industrial Estate, 200m north of Gover Road – No right turn for vehicular traffic into the access road, and no left turn for vehicular traffic from the access road.  
Winchester Street between Salisbury Street and Carlton Place and Salisbury Street between Winchester Street and 22m south of Vernon Walk footpath - Pedestrian and Cycle Zone  
Winchester Street between Salisbury Street and Carlton Place . Pedestrian and Cycle Zone