Summary
Where: Lawn Road and Horseshoe Bridge
When: January 2023
What: Improvements to traffic lights signals at the junction with Thomas Lewis Way
Why: To improve journey time consistency and future-proof the junction
How: Funded as part of a Transforming Cities Fund awarded in March 2020
Latest News
Traffic signal improvements are being made to the junction of Lawn Road, Horseshoe Bridge, and Thomas Lewis Way. This work is planned to begin Monday 9th January 2023 and will take approximately 5 weeks.
During this time, there will be a closure of the northern portion of Horseshoe Bridge after the junction with Drummond Drive, and a section of Lawn Road.
The below shaded area indicates the closure which will be in place for the entire duration of works: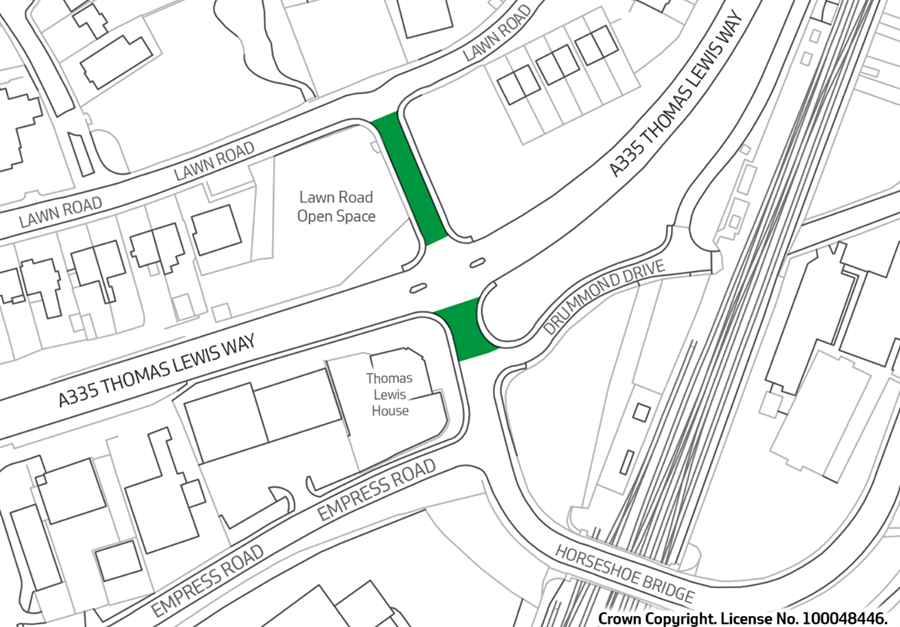 There will be closures of footpaths and sections of Thomas Lewis Way in three chronological phases. The first two of these are as follows: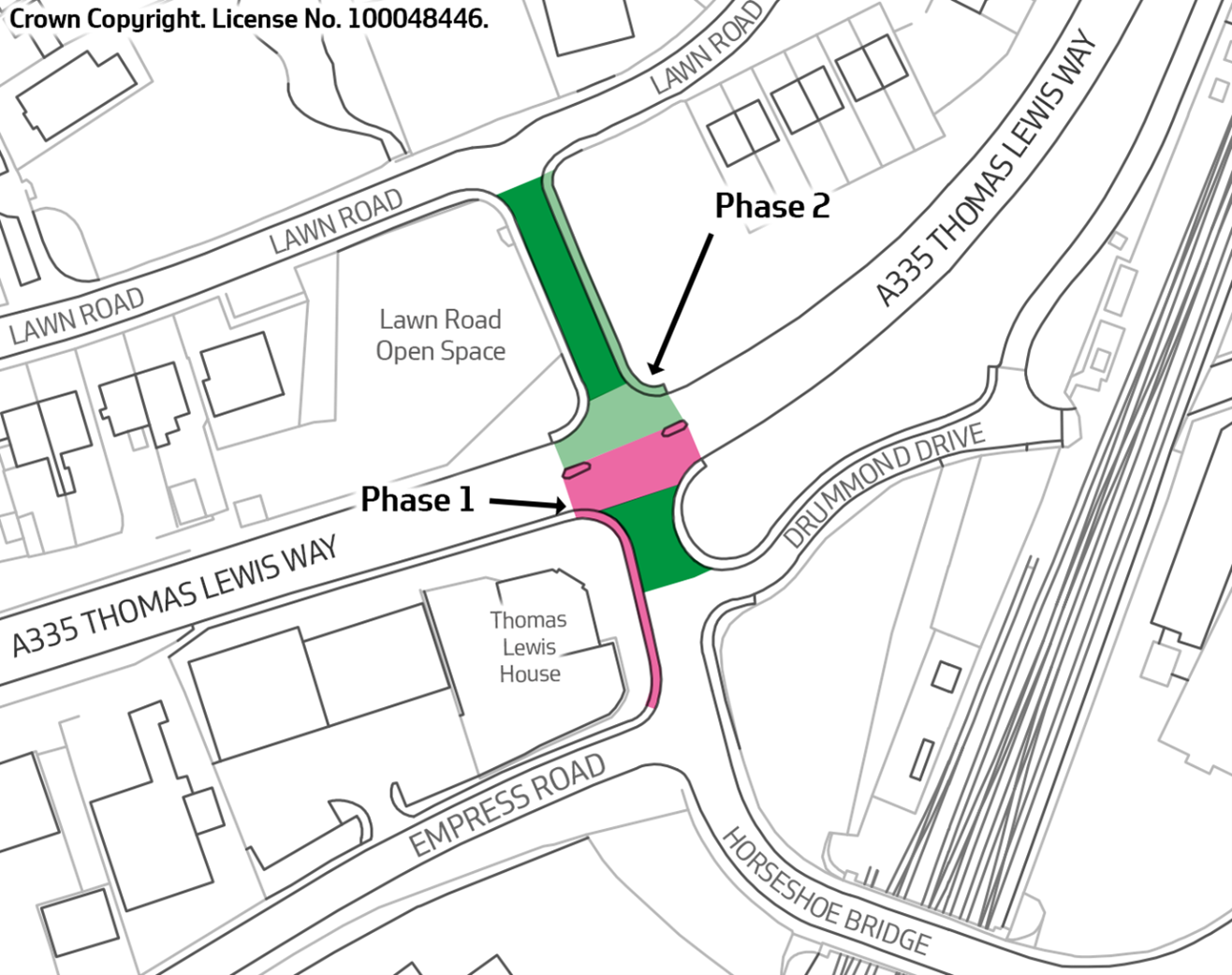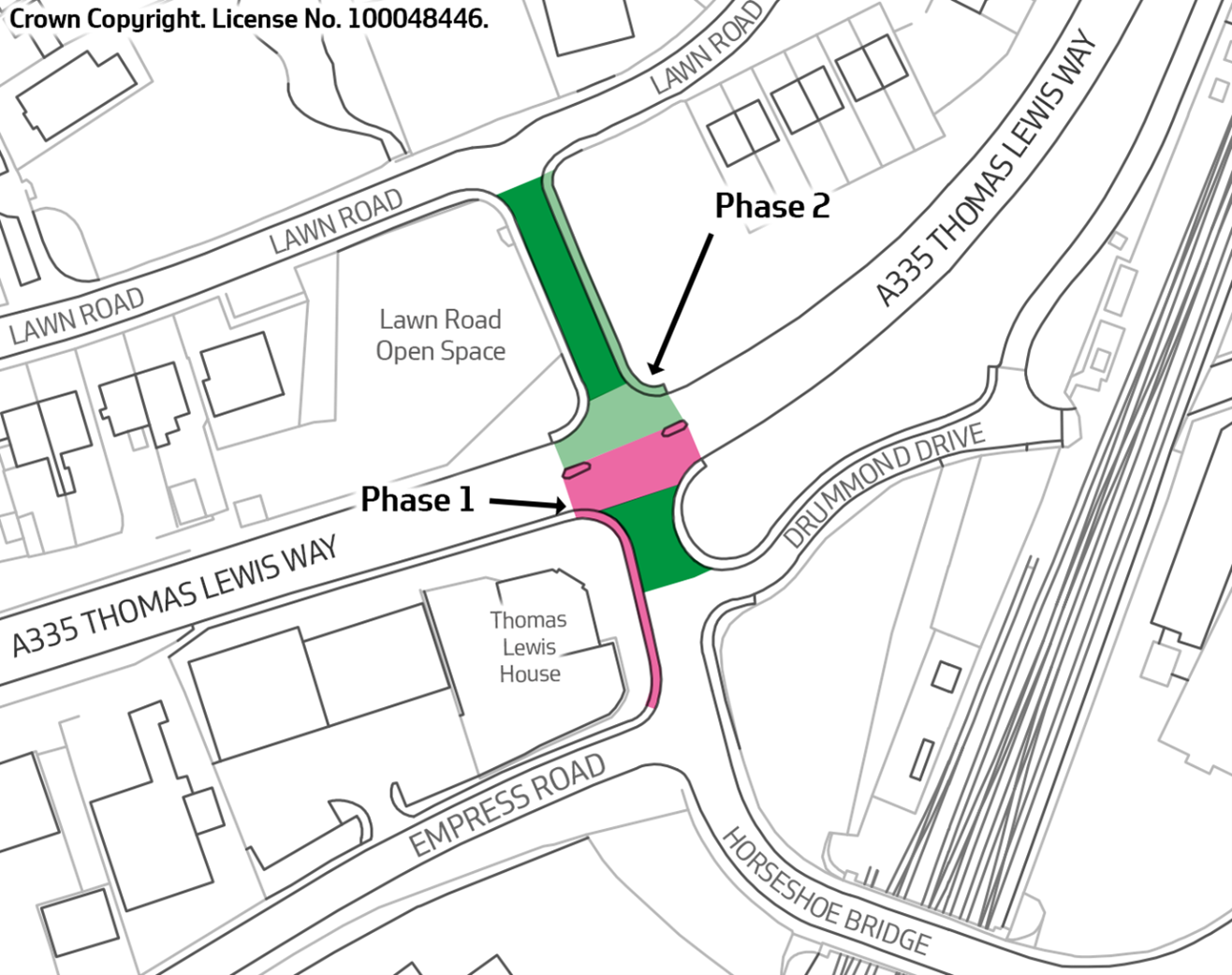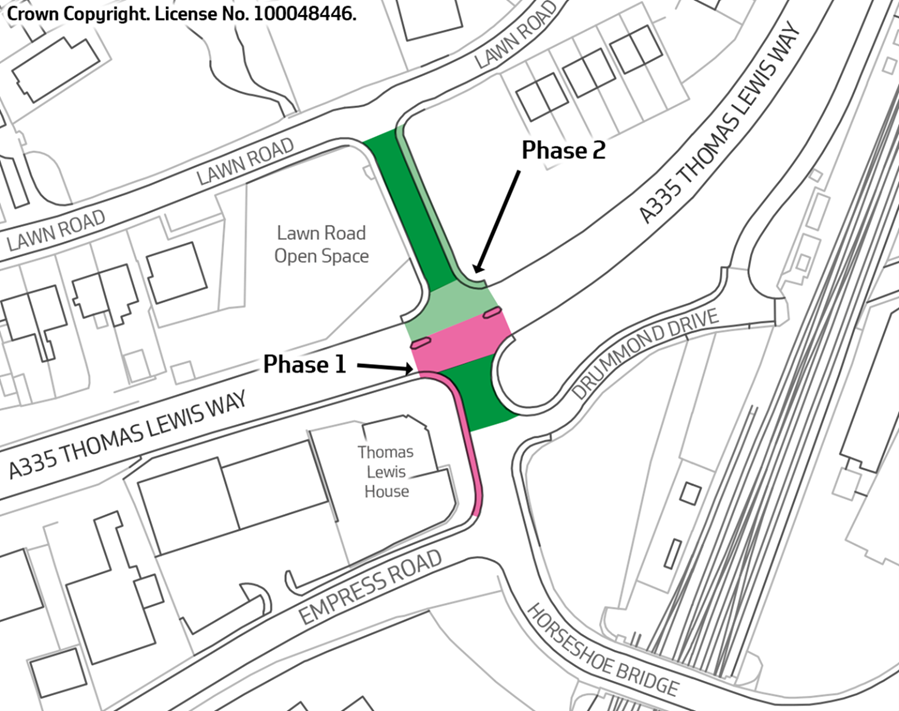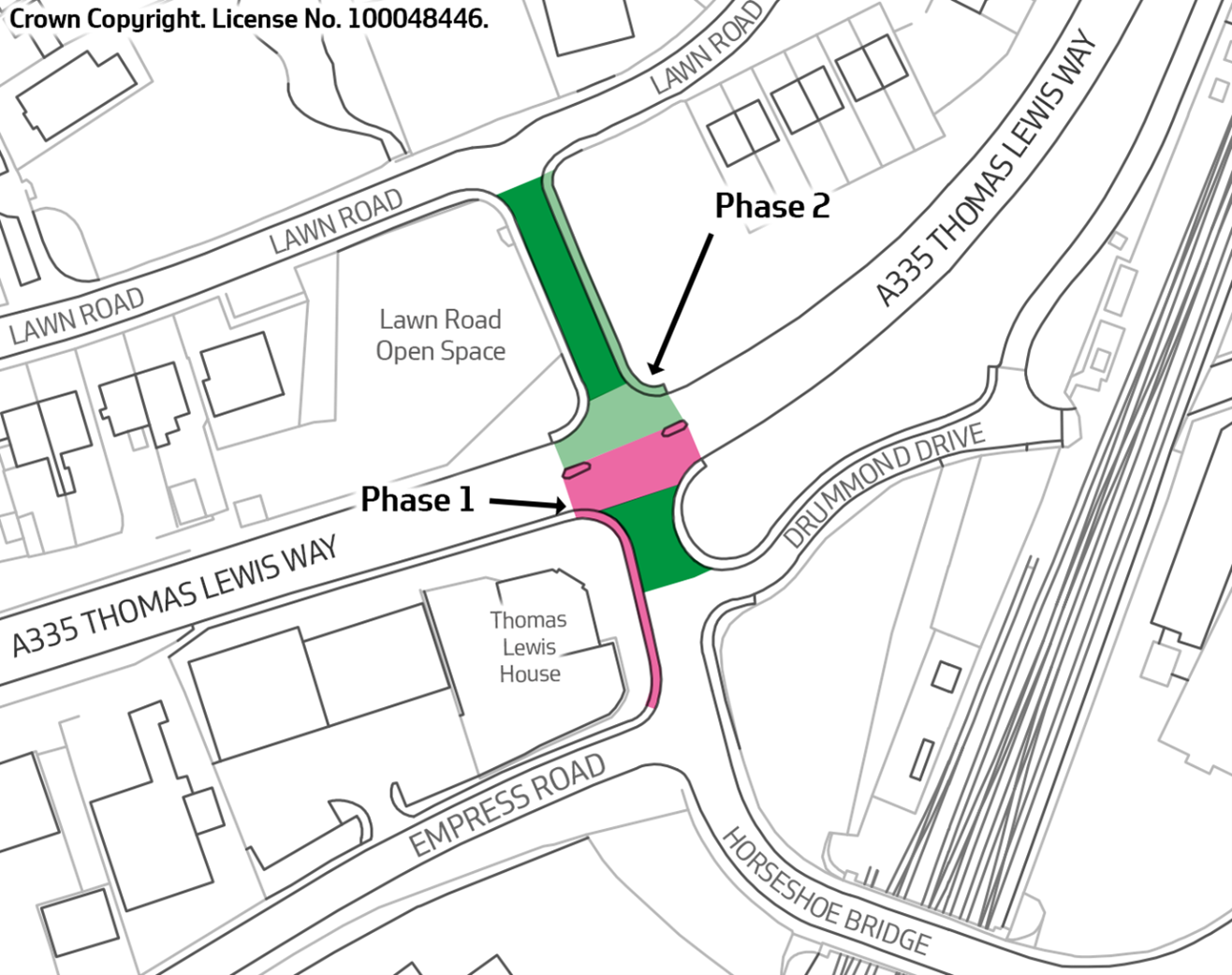 During Phase 3, additional footway only closures will be in place, along with the road closures required for the duration of the works.
There will be signed diversions in place for both vehicles and pedestrians, and cyclists will need to dismount to navigate the works area safely. For more information on the diversion route, please visit one.network and view the works with reference FU00719520699.
This project is funded by the Transforming Cities Fund. To find out more about Transforming Cities, please click here.