Summary
Where: Portswood Road from Lodge Road junction to Highfield Lane/St Denys Road junction
What: Proposed through traffic restrictions, pedestrian and cycle improvements and improved bus stop infrastructure
Why: To improve cycling, walking and e-scooting opportunities
How: Funded as part of a Transforming Cities Fund awarded in March 2020
Programme progress
October 2022 to February 2023
To make Portswood District Centre a more attractive place and reduce the detrimental impact on residents and visitors of too much through traffic, we are proposing restrictions to through traffic with only buses being able to drive through the entirety of the District Centre.
We have been seeking feedback on the proposed District Centre improvement plans via an online survey, resident association engagement and consultation events.
Phase 1 of the consultation has shown that the community require additional information to fully understand the impacts of the scheme and respond to the queries raised. The report recommends additional information to be supplied as part of phase 2 of the consultation and will consist of:
Additional traffic count data to be obtained in Spring 2023;
Journey time and traffic flow monitoring on A335 Thomas Lewis Way over a period of 3 months, to assess the recent improvements made on the corridor;
An independent Economic Impact Assessment to be carried out, in conjunction with local retailers, on the impacts of the proposed scheme (to be carried out in Winter 2023);
A revised traffic assessment to quantify the impacts on local roads after new traffic count data is obtained;
Council officers in discussions with the Police will introduce additional CCTV in the area to address the existing antisocial behaviour issues; 
An emergency incident plan to be created for A335 Thomas Lewis Way to assess the impact of instances such as localised flooding or a crash that restricts access along the corridor; and 
Further targeted consultation in phase 2 including face to face working groups with residents, businesses and the University.
After this additional data is collected and assessed, it is proposed to undertake a Phase 2 consultation targeting specific areas of the scheme with the new information in Summer 2023. 
Timeline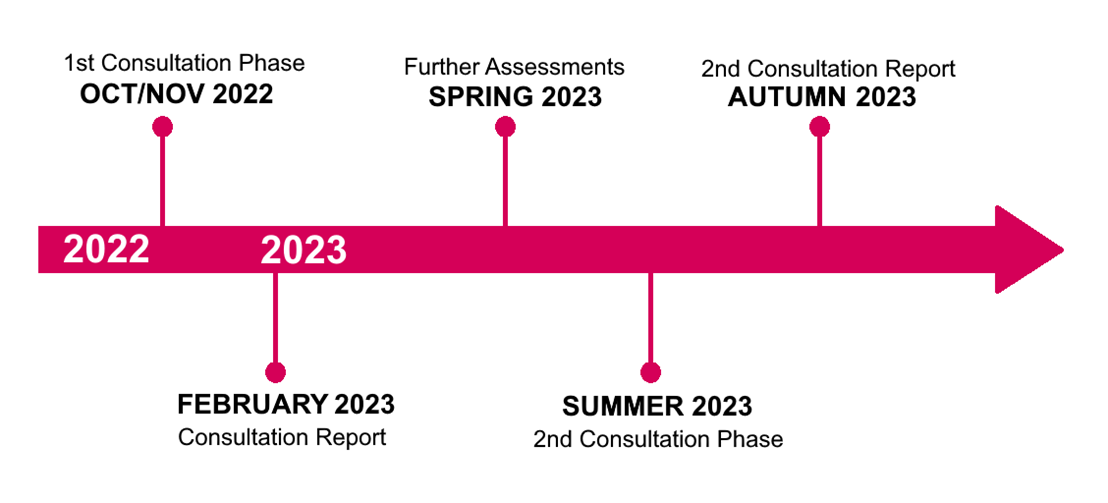 Oct/Nov 2022 - 1st Consultation Phase
February 2023 - Consultation Report
Spring 2023 - Further Assessments
Summer 2023 - 2nd Consultation Phase
Autumn 2023 - 2nd Consultation Report
Please note: timeline is subject to change.
Further information on the phase 1 consultation results and proposed next steps can be found here:
For further background information on the scheme go to:
Autumn to Winter 2020
Through October and early November 2020, we conducted an initial perceptions survey to understand how people travel through the local area and what transport infrastructure improvements people would like to see.
You can view these perception results these here 
Following this in early December 2020 and, on 28 January  2021, we presented our findings and started to discuss some of the solutions we could bring forward. A recording of this presentation is available on the council's YouTube channel, and the presentation can be viewed here.
If you have any further questions, check out the FAQ link on the right of the page. If the answer isn't there you can email us at portswoodcorridor@southampton.gov.uk and we'll respond to your specific question.