Summary
Where:

Albion Place

When:

Late Autumn 2022

What: New public transport facilities and improved public space
Why:

Improve public transport access in the city centre and create a more inviting environment

How:

 

Funded as part of the Transforming Cities Fund
Before                                                                              After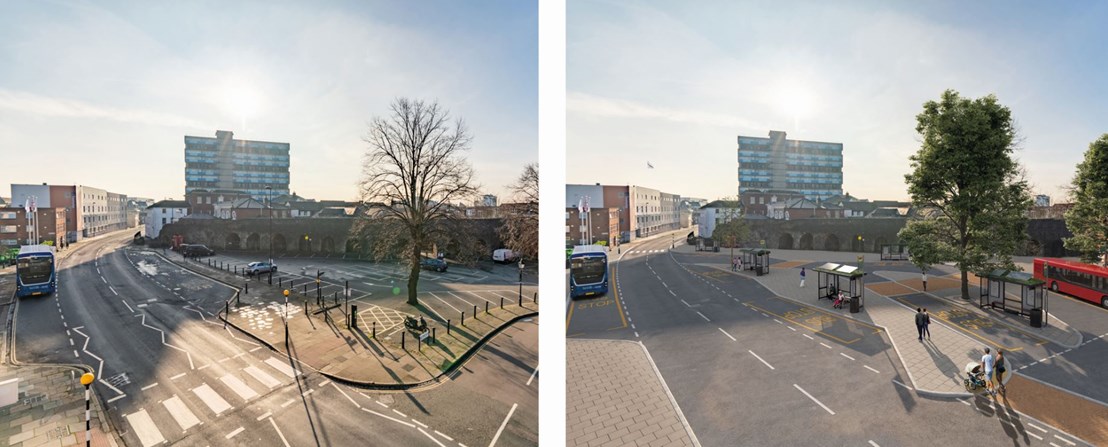 Before                                                                              After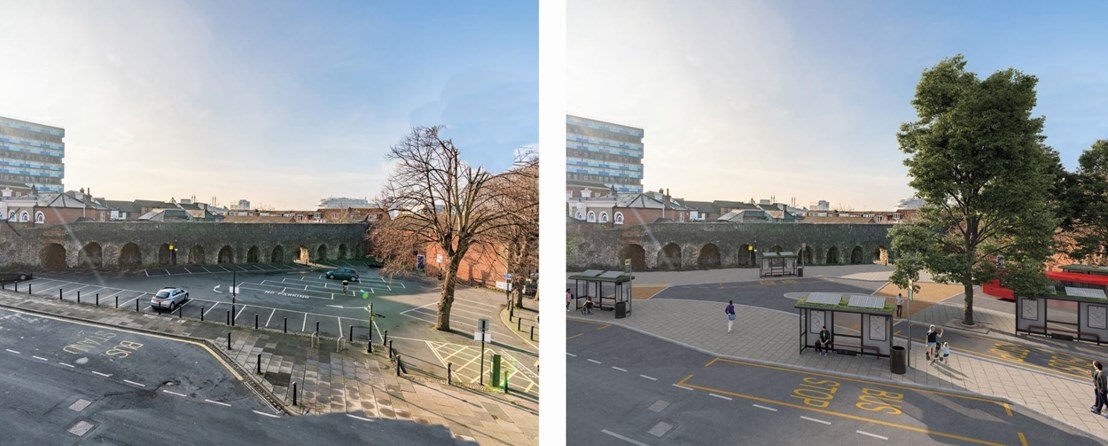 Before                                                                              After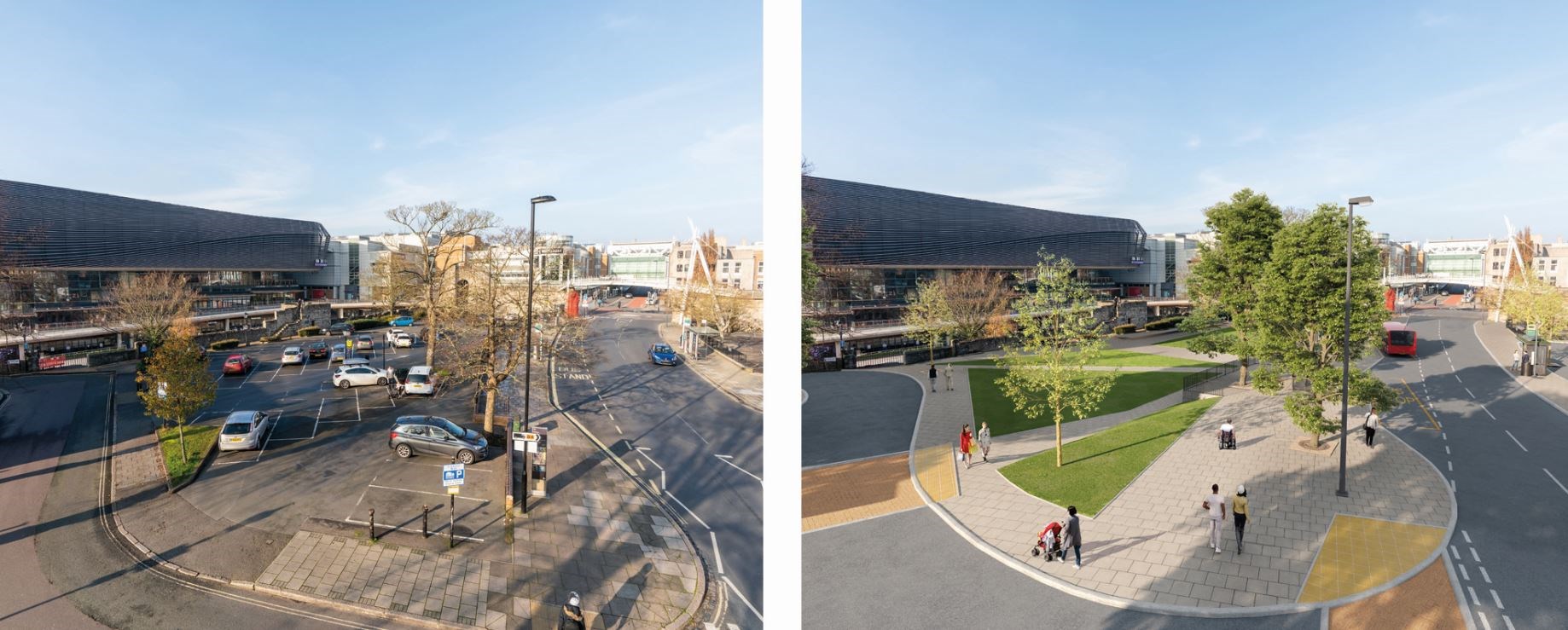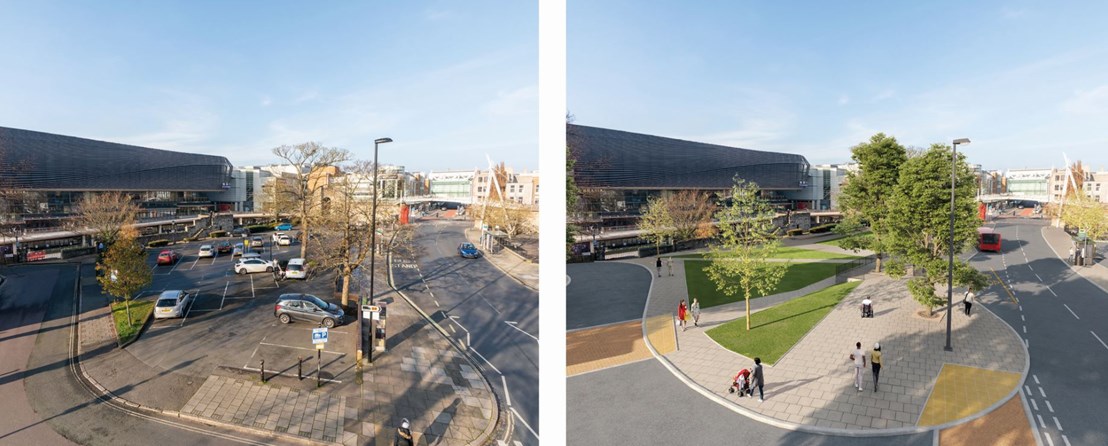 Please note, above CGI is a representation of how the scheme may look and is subject to change.
Project details
As well as a new transport interchange on the south side of Central Station, our city centre programme also includes proposals for a new major bus hub on the Albion Place car park. This will increase the number of available bus stops and greatly improve public transport access into and around the city centre. 
Facilities are set to include new waiting facilities, seating, landscaping and access to shared e-mobility (such as e-scooter hire) and travel information. Proposals also include the conversion of the neighbouring Castle Way car park to an urban park. This will enhance the public space and reflect the city's rich heritage by strengthening the connection with the historic city walls. 
Finally, changes to the kerbs along Castle Way will improve access for people walking and provide easy access to the new interchange.