Providing extra facilities for pedestrians and cyclists, to encourage active travel. More information including locations to be confirmed.
Cycle lanes
We have installed cycle lanes at the following locations:
Pavement widening
We will be widening pavements in order to provide sufficient room for pedestrians to social distance themselves from others. Some bus stops may be removed/repositioned to accommodate this.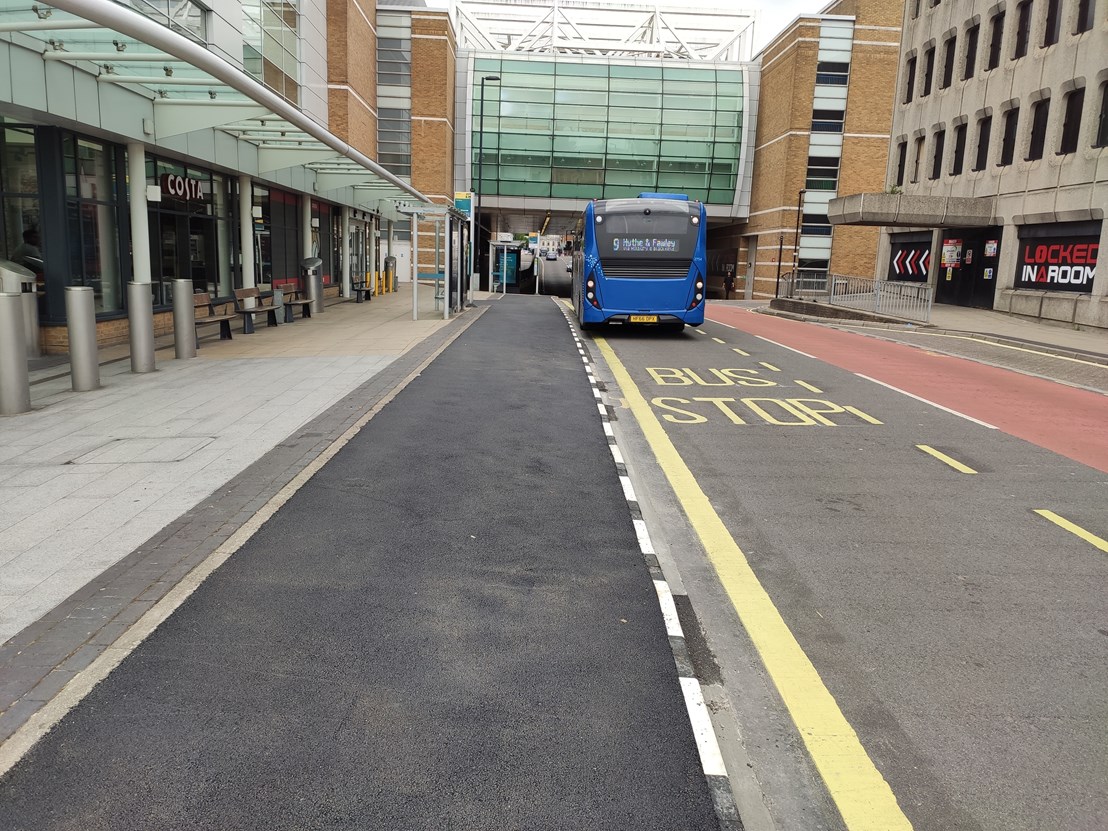 Pavement widening to create additional space on Portland Terrace
Parklets
Using spare road space to provide small cycle parking and additional pedestrian space.
Modal filters and closures
Closing roads to traffic to create additional space for pedestrians to walk and cross safely.